Yuasa Battery Inc. will be once again a sponsor of the Legends and Heroes Moto Museum rig that will appear at numerous Supercross and Motocross events across the country in 2017. As part of the sponsorship, Yuasa will have a display at the Moto Museum tractor trailer and will have advisors on hand to help consumers with any technical questions they may have about powersports batteries and charging systems.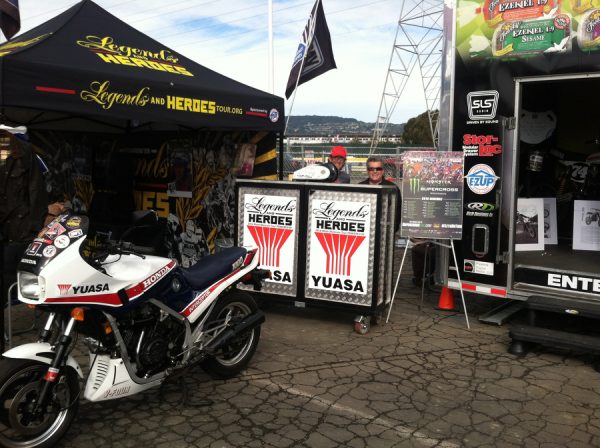 "Yuasa has been a valued partner for the Legends and Heroes Moto Museum and we are happy to have them continue as a sponsor," said Alex Moroz, General Managing Partner, Legends and Heroes Tour. "The support from Yuasa helps us continue to share the heritage of this great sport with the next generation of motocross fans."
The Legends and Heroes Moto Museum displays a history of Supercross and Motocross using a state-of-the-art museum built inside a tractor trailer. Fans are entertained and educated with a loop of video assets on outdoor display screens and on the Moto Museum's video wall inside. A volunteer staff guides fans through the Legends and Heroes experience and answers any questions about the great machines and history of motocross.
It is estimated that over one million fans will visit the Legends and Heroes Moto Museum in 2017. The Legends and Heroes Moto Museum can be seen all across the country from the Monster Energy Supercross series, the Lucas Oil Pro Motocross Series as well as select other events.
More information at www.yuasabattery.com.