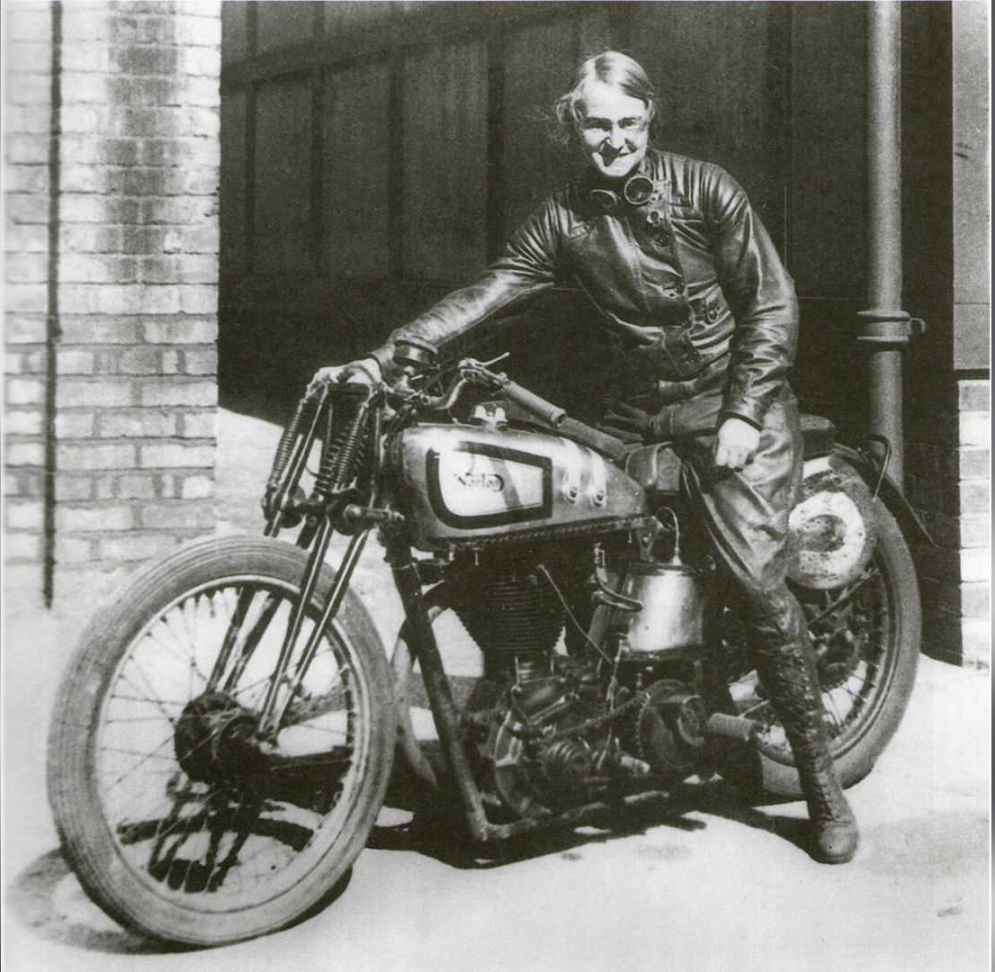 by Jason Marker from https://www.rideapart.com
With a simple, thimble-shaped washer, this pioneering woman gearhead saved the lives of countless RAF pilots in WWII.
During the Battle of Britain, the Royal Air Force discovered a glaring problem with its Rolls-Royce Merlin-powered fighters—the Hawker Hurricane and the Supermarine Spitfire. See, that generation of Merlin was fitted with dual-choke, updraft carburetors built by the S.U. Carburettor Company Limited. These worked just like your regular updraft carb and were great in level flight. Problem was, you see, that fighter planes don't spend a lot of time in level flight.
Any negative-G maneuvers, such as pitching the nose down sharply in a dive, would cause the carbs to flood and the engine to cut out. Not exactly what you want in your badass, high-po, Nazi-killing fighter. RAF pilots figured out pretty quickly that they could perform a quick half-roll before diving in an attempt to counteract the flooding, but this only worked so well. It also introduced a delay in the RAF boys' maneuvers that provided ample opportunity for the fuel-injected Luftwaffe fighters—especially Willie Messerschmitt's legendary BF109—to either blow up the RAF planes or run for it as the situation allowed.
The RAF needed a solution to this problem, and fast. Enter one Beatrice Shilling.
Humble Beginnings and Early Career
Beatrice Shilling was born on March 8, 1909, in Hampshire, and raised in Surrey. Her parents were butcher Henry Shilling and his wife Annie (née Dulake). She was, by all accounts, a peculiar young girl for her time. She was obsessed with Meccano, a model-building system similar to an Erector Set, and even won a prize in a national Meccano-building contest. She spent her pocket money on tools, knives, and pots of glue, and, the fact that most concerns us here at RideApart, bought her first motorcycle at age 14. From that instant, Shilling knew she wanted to be an engineer.
Shilling left secondary school at 17 and apprenticed under legendary electrical engineer, sister badass, and Women's Engineering Society founder Margaret Partridge. Partridge, who knew quality when she saw it, encouraged Shilling to pursue further engineering education. Following her mentor's suggestion, Shilling then enrolled at Victoria University of Manchester where she studied electrical engineering—one of only two women enrolled in the program. She graduated with her Bachelor's in electrical engineering in 1932 and promptly pursued a Master's Degree in Mechanical Engineering.
Unfortunately for her, Shilling graduated and entered the workforce in the midst of one of Britain's worst recessions at that point. She kicked around from job to job, struggling to make ends meet, until she landed a spot as a research assistant at the University of Birmingham. There she worked with Professor GF Mucklow studying forced induction, especially supercharging.
In 1936, Shilling was recruited by the Royal Air Force's research and development arm, the Royal Aircraft Establishment. Her first job at the RAE was as a technical writer working in the Air Ministry's technical publications department. Her supervisors quickly realized her talents were wasted writing Spitfire owner's manuals and pilot checklists, and she was transferred to another department where she did R&D on aircraft engines.
On November 1, 1939, she was promoted to Technical Officer in Charge of Carburetor Research and Development (a job I wouldn't wish on anyone after years of tinkering with carbs myself) and, eventually, to Principal Technical Officer. It was in that role that Shilling developed the answer to the RAF's stalling Merlin issue. Before we get to that, though, we have to talk about motorcycles.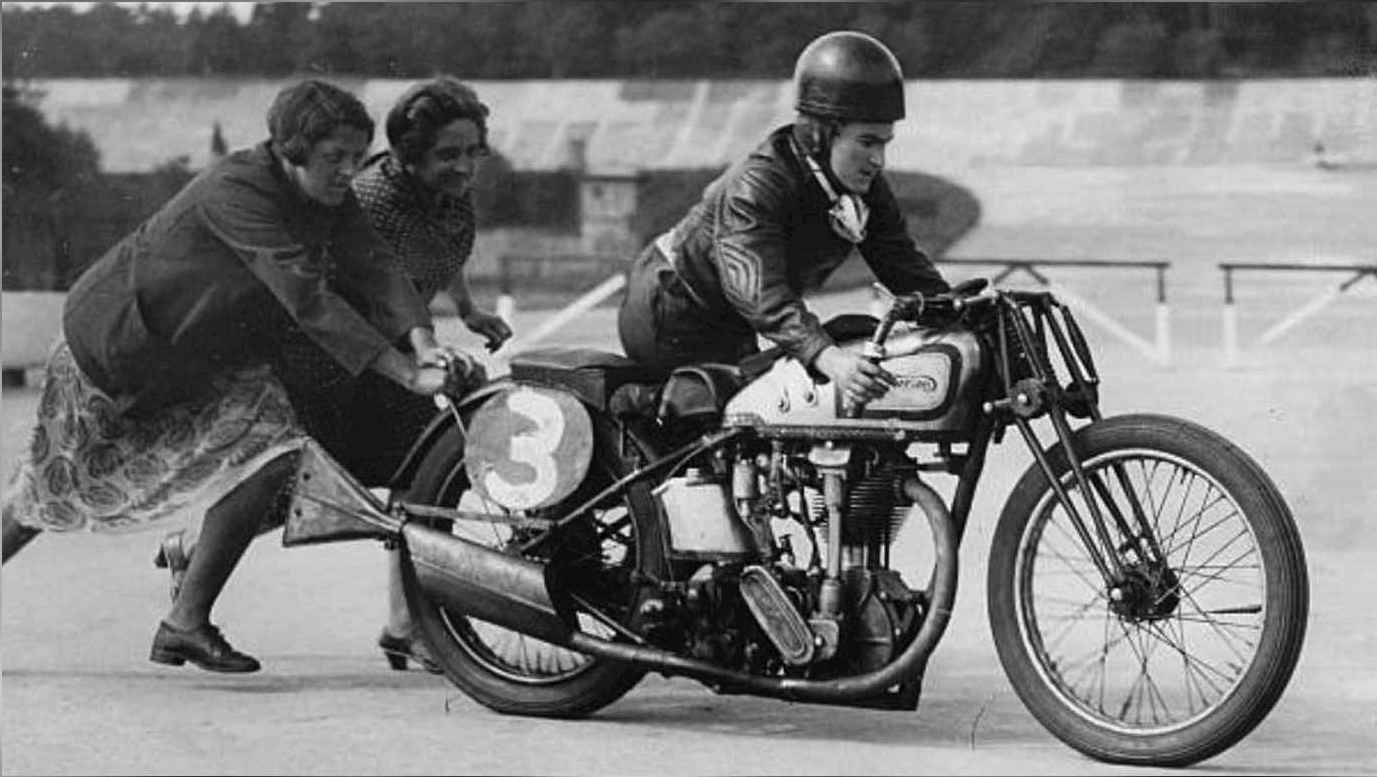 Motorcycles and Motorsport
Now, all that airplane stuff is fascinating, but you all are here to read about motorcycles, right? Don't worry, I got you covered. As I mentioned earlier, Shilling got her first motorcycle, an unnamed two-stroke job, at the tender age of 14. The first thing she did with it was teach herself how to tear down and rebuild the engine. From there she got into modifying her own bikes, and, like any good gearhead, trying to figure out how to make them go faster.
Throughout the 30s, Shilling raced motorcycles while pursuing her engineering degrees and working for the RAE. She and her all-woman—or nearly all-woman, the information is a little sketchy—team campaigned modified Nortons at various tracks throughout England. In 1934, she set a speed record at Brooklands by lapping the track on a Norton M30 with an average speed of 101.85 mph. She was one of the few riders who'd achieved this, and one of only two women—the other being the formidable racer and adventurer Florence Blenkiron.
For this feat, she was granted the British Motorcycle Racing Club's prestigious Gold Star Award and bragging rights for the rest of her life. There's also a story that comes up whenever discussing Shilling's Brooklands lap that she refused to marry her future husband—fellow racer, rider, RAE employee, and RAF bomber pilot George Naylor—until he matched or beat her lap. Apparently, he eventually did, because the couple was married in 1938.
After The War, Shilling and her husband traded in their motorbikes for racing cars and spent some years tear-assing around the U.K. These cars were, of course, heavily modified by Shilling in her home workshop. Throughout the late-40s and early-50s, Shilling and Naylor raced a lightened 1934 Lagonda Rapier and an Austin-Healy Sebring Sprite. In the 60s, they upgraded to an Elva 200 Formula Junior car. They weren't the best racers on the circuit, but to paraphrase Les Claypool, they never did win no checkered flags but they never did come in last.
Miss Shilling's Orifice
So, back to Spitfires. The shortcomings of the Merlin's carbs were well known, and much gnashing of teeth and rending of garments went on among RAF pilots, technicians, and engineers as they tried to fix the problem. As the RAE's Chief Technical Officer for Carburetor R&D, Shilling was in the perfect position to do something about the flooding Merlin carbs.
She developed a small device—A brass thimble-like affair with a hole in it that eventually evolved into something like a small washer—that restricted fuel flow through the carburetor. This kept the carbs from flooding under negative g-force maneuvers and made sure the boys in the RAF had all the reliable power they needed constantly on tap. Sir Stanley Hooker, head of supercharger development at Rolls-Royce, called it "Miss Shilling's Orifice" and the name stuck.
While it may sound odd to our ears here in TYooL 2023, Hooker's name for Shilling's restrictor plate is a lot more complimentary than other names people, primarily fellow engineers and RAF brass, had for the device. Most of those—Miss Tilly's Diaphragm, for example—either referenced birth control or found ways to be derisive. The RAF pilots loved the device, however, especially since now they could keep up with the German fighters without the constant risk of falling out of the sky. Miss Shilling's Orifice, officially called the RAE Restrictor Plate, stayed in use until Bendix developed the pressure carburetor—an early style of throttle body fuel injection—in 1943.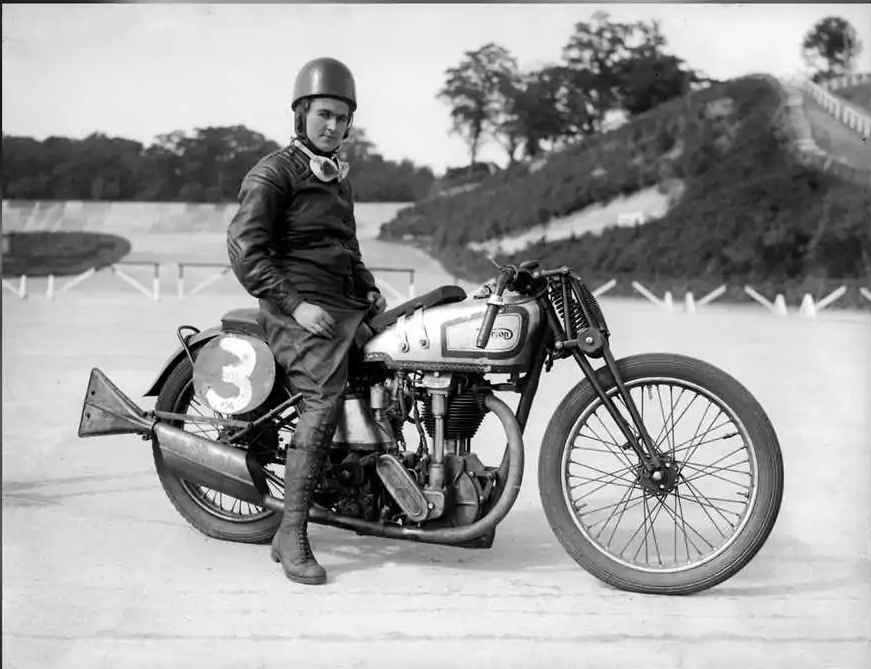 Denouement
For the rest of her life, Beatrice Shilling continued messing around with engines. She retired from the RAE in 1969 and died in 1990 at the age of 81. I could probably write another two or three thousand words about her here, but I'm already pushing it with as long as this story is. There's so much more to tell about her, and I only scratched the surface.
For example, I glossed over the constant sexism, obstruction, and disrespect she received from colleagues throughout her career. I didn't get to talk about her work on the Blue Streak Missile, her becoming an Officer of the British Empire (OBE), or a dozen other interesting things about her life. Another time, perhaps.
If you'd like to know more about Beatrice Shilling and her many shining parts (and why wouldn't you?) you should dig through my sources and follow your nose. If you're feeling really adventurous, you can try to find a copy of her biography Negative Gravity: A Life of Beatrice Shilling written in 2003 by Mathew Freudenberg. It seems to be long out of print and the only copy I found was offered on Amazon for the eye-watering price of $1,227 Yankee dollars. If you can find a cheaper copy of it anywhere, let me know.