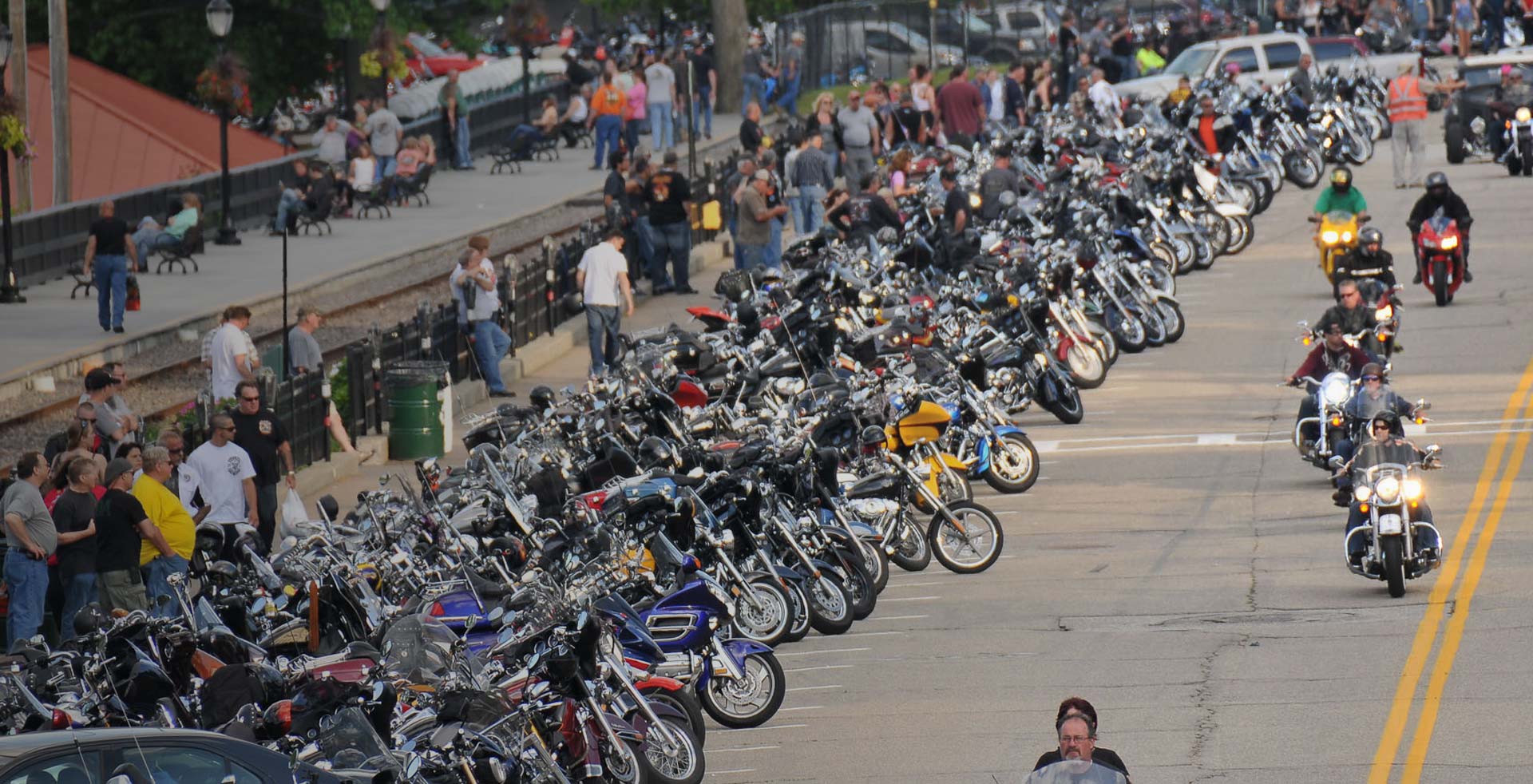 The Laconia Motorcycle Week® Welcoming Press Conference on Thursday, June 6th, 2019 has a new home this year at the North East Motor Sports Museum at New Hampshire Motor Speedway, located on NH Route 106 in Loudon, NH.  The event will begin at 11am and last approximately one hour. 
The 96th Anniversary of Laconia Motorcycle Week® begins Saturday, June 8th, 2019 and the Laconia Motorcycle Week® Association invites all media personnel to help us kick-off this year's Rally at the Welcoming Press Conference which will provide content including interviews, photo and video opportunities. 
Cynthia Makris, President of the Laconia Motorcycle Week® Association, will moderate presentations by:
Governor Chris Sununu
Laconia Mayor Ed Engler, Laconia City Manager Scott Myers, and Meredith Town Manager Phil Warren    
Operations Major John Encarnacao – New Hampshire State Police
Chief Matt Canfield – Laconia Police Department
Greg Goddard – Gunstock Mountain Resort
David McGrath – New Hampshire Motor Speedway
Michael Lock – American Flat Track
Tom Netishen – North East Motor Sports Museum
Jennifer Anderson & Charlie St. Clair – Laconia Motorcycle Week Association
In addition to the speakers listed above; the following local and state dignitaries may be in attendance: Executive Councilor Mike Cryans, State Senator Harold French, House Representatives Charlie St. Clair, Peter Spanos, Frank Tilton and David Hout, Belknap County Sherriff Mike Moyer, David DeVoy – Belknap County Commissioner, Russell Dumais – Gunstock Area Commissioner as well as business owners, residents, vendors, and rally visitors.  
Directly following the press conference, the media is invited to attend a ribbon cutting ceremony at New Hampshire Motor Speedway's newly built 0.25-mile "Flat Track" (located directly behind the museum).  The North East Motor Sports Museum is located at 922 NH Route 106 in Loudon (603-783-0183) and parking is available on site. 
Media inquiries and to RSVP, please Contact Jennifer Anderson – 603-387-6628 or info@laconiamcweek.com.  Daily Rally Press Conferences for Laconia Motorcycle Week will occur from Monday June 10th through Friday June 14th at the Naswa Resort at 9AM.