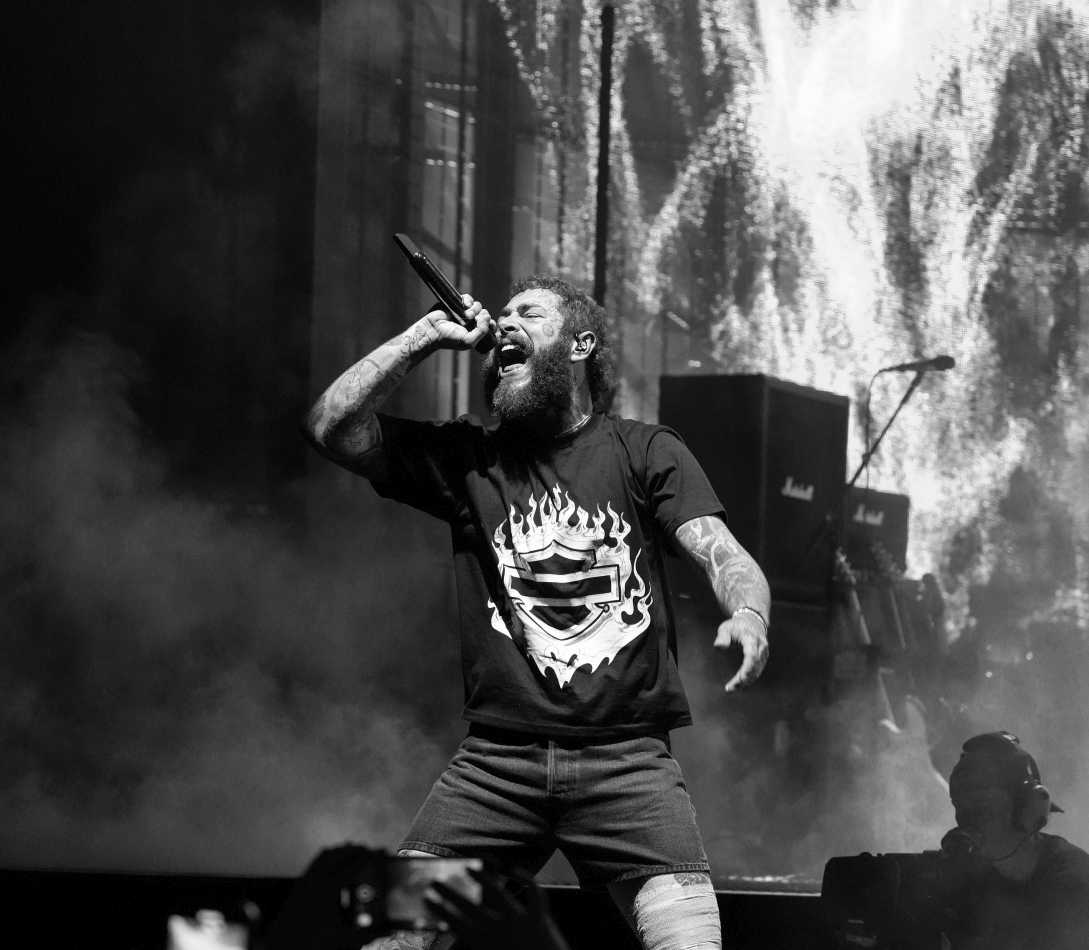 Harley-Davidson and Post Malone collaborate on Limited Edition Apparel Collection
Post Malone x Harley-Davidson Launches as Part of Harley-Davidson's H-D Collections on the Same Day as his Fifth Full Length Album Austin
MILWAUKEE (July 28, 2023) – Harley-Davidson and GRAMMY® Award-nominated, 8x RIAA diamond-certified global superstar Post Malone, teamed up for the first time to create a limited-edition apparel collection. The collection is a celebration of Post's love for the iconic brand.
With the most RIAA diamond-certified singles from any artisan a brazen style all his own, Post Malone shines unlike any other singer-songwriter of our generation. The garments in the collection are as bold and clean as the polished brightwork on his custom chrome Harley-Davidson® Low Rider ST motorcycle.
Available as part of Harley-Davidson's H-D® Collections, a grouping of unique lifestyle apparel lines, the Post Malone® x Harley-Davidson® collection is a combination of collaborative partner branding, clean and contemporary text designs, chrome treatments, and halftone graphics that either pay homage to or directly pull from classic H-D imagery. Collection highlights include a "Chrome Malone" tee, hoodie, and pant; the iconic Harley-Davidson bar and shield set chrome flame badge tees, a studded vest and pant set, and accessories like horsepower leather gloves and a flame badge silver chain.
"I'm beyond pumped to share this collab with Harley-Davidson! After a lot of work and love, we're so proud of what we've created," said Post Malone.
This coming Friday, July 28th Post will release his highly anticipated fifth full-length record Austin via Mercury Records/Republic Records. The album, self-titled after Post's legal name, is a guitar heavy offering which features his already released songs, "Chemical," "Mourning" and "Overdrive," as well as 14 additional new tracks.
On Tuesday, July 18, Post Malone teased the collection by wearing the white tee featuring the Chrome flame Harley-Davidson logo during his performance at TSX Entertainment in the heart of New York City. He was the first artist in history to perform there, treating eager fans to an exclusive pre-listing party of his forthcoming album, Austin.
The Post Malone x Harley-Davidson Collection is available today on hdcollections.com and shop.postmalone.com.
* * * * * * * *