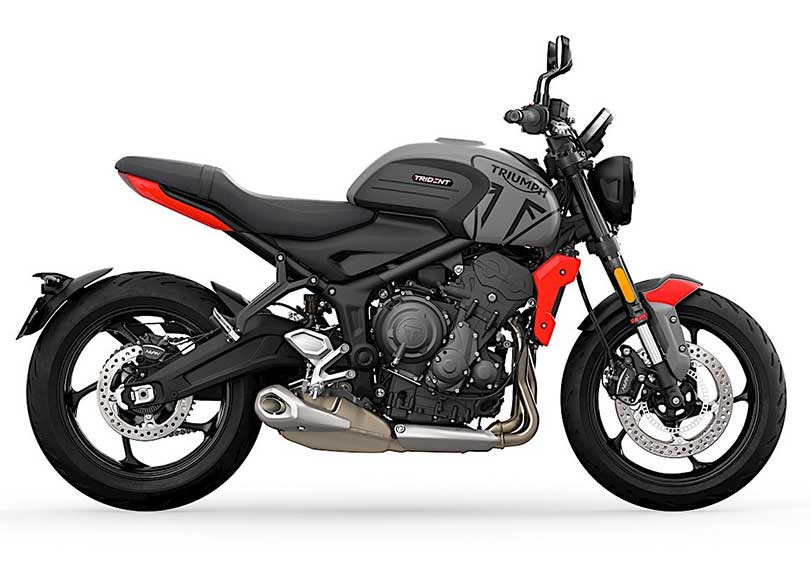 by Daniel Patrascu from https://www.autoevolution.com
British bike maker Triumph had a host of high-profile premieres this year. The most recent are the Trident 660, the entry bike in the world of Triple roadsters, and the Tiger 850 Sport, it too an entry-level. Neither is presently available at U.S. dealerships, but since that will change in early 2021, the company thought a promotional tour is in order.
Triumph initially planned to show the two models as part of the New Product Tour events it had planned, but the health crisis forced a change – instead of a tour, a so-called sneak peek is offered on the grounds of dealerships across the U.S.
"With the cancellation of the motorcycles shows, it was an obvious choice for us to get these in the hands of as many dealerships as possible," said in a statement Adam VanderVeen, Marketing Director, Triumph Motorcycles America.
"I was blown away to learn the strong support of the dealerships, including a handful opting to open on Sundays or Mondays they'd usually be closed just to have an extra day to preview these hot new models."
Two pairs of each bike will be trekking the country, hopping from dealership to dealership for what the company calls "a first-hand look." The four motorcycles are, according to Triumph, the only units of their respective ranges currently on display anywhere outside of Europe. And no, they're not available for test rides.
The Trident 660 is powered by a whole new breed of the Triple engine that develops 81 PS (80 hp) at 10,250 rpm and 64 Nm (47 lb-ft) peak torque at 6,250 rpm. It is priced at $7,995 and should be available in January.
The Tiger 850 Sport packs an 888cc engine rated at 85 PS (84 hp) at 8,500 rpm and 82 Nm (60 lb-ft) of torque at 6,500 rpm. The asking price for this one is $11,995, and it too should be available starting next month.
The full schedule of dealership stops is available on the bike maker's website.