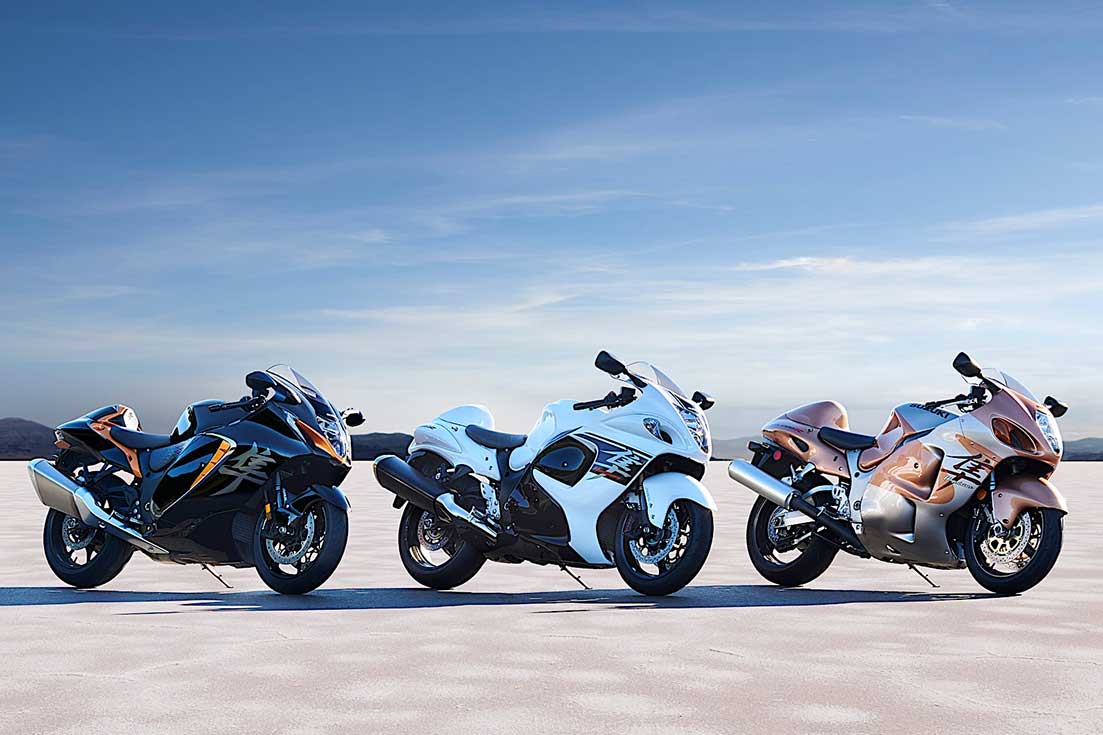 by Daniel Patrascu from https://www.autoevolution.com
Ever since 1999, the world's roads have been a playing field for a Suzuki motorcycle that was very quick to become the fastest production two-wheeler in the world: the Hayabusa. As we are still getting our bearings in the new year, the Japanese upped the ante even more by launching the model's third generation.
Playing in a category it pretty much defined, hypersport, the new Hayabusa brings to the table an incredible amount of changes, with over 550 new parts being fitted on it according to the Japanese compnay. You can get a sense of what that really means.
But let's take it slow, starting with the looks of the thing. Historically, the Hayabusa distinguished itself by being low, long, and wide, in many instances much more so than anything before it. Those three attributes have been retained for the new generation but modernized with the help of nip and tucks performed here and there.
At the front, there are new vertically stacked LED headlights, new angular air intakes, and equally-as-new position lights, while at the rear, the bike ends in straight-edged exhaust and mufflers. In between the handlebars, there are redesigned gauges, which are now located left and right of a new TFT display.
Engine-wise, the bike retains the powerplant deployed on the second generation but improves it to such a degree that it makes the third Hayabusa the fastest-launching one yet. Sadly, Suzuki does not back that claim up with numbers, at least for now.
We have no reason to doubt it, though, given how it would appear a good chunk of the 550 new parts have gone into remaking the 1,340cc powerplant and the chassis that supports it. It's got new pistons, camshaft, cam chain tensioner, crankshaft, crankcases, and even new gears and clutch assembly, just to name a few.
Although these changes have made the motorcycle quicker at launch, they will not help it go faster than a certain limit. Just like before, its top speed is electronically limited to 299 kph (186 mph).
The new interpretation of the hypersport bike will be available in British dealerships in March, with prices starting at £16,499 (the equivalent of about $22,600). Availability and pricing for the other markets have not yet been announced.