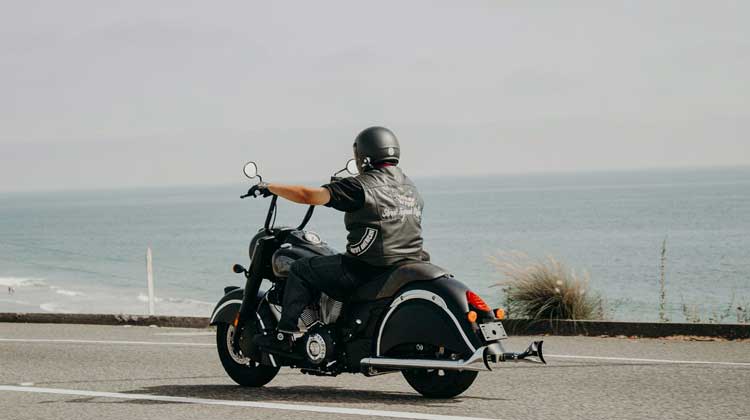 from https://www.traveldailynews.com
One of the primary reasons why people travel is to get away from their day-to-day hard-knock lives and relax on an island away from all the noise. Although leaving the noisy city to a remote location brings a high level of calmness and serenity, many people still like to be very active while on vacation. One major group of people in this category are bikers.
Whether they are in Cancun or Fiji Islands, bikers love to have their motorcycles with them and don't like to go too long without riding. If you are in this category of vacationers, then not being able to travel with your motorcycle must be such a bummer. The good news is that there are many solutions that bikers can try to ensure they can ride when they travel. Ranging from shipping your motorcycle to your location to renting a different motorcycle, these tips will surely help you do what you love, even in a different location. So, here are a few solutions that will keep you active when you cannot take your motorcycle along on trips.
1. Renting a motorcycle
Renting service has been the most thought-after solution when going on traveling. Since you can't travel with your motorcycle in tow, being able to rent it at your destination should be the next solution in mind. You might be worried about whether or not you will find a motorcycle rental service in your destination country, especially if you are going to a remote island. You should note that some brands allow tourists to rent a motorcycle from any part of the globe, and they can see the available countries in this URL or BRANDED website. This way, you can be sure a motorcycle will be waiting for you when you arrive. Also, ensure you have an idea of the type of motorcycle the rental company provides if it is durable for your activities.
When renting, try to check the details like the insurance, breakdown maintenance, and other required services covering the motorcycle. Most significantly, insurance is a focal point in renting a motorcycle. Due to unexpected events that can occur anytime with the bike, try and know the insurance policy. For instance, you rent a motorcycle for your trip, you got robbed, and it was taken away from you. With a good insurance policy, there will be some coverage for such an event.
Lastly, safety is always the primary concern for anyone when using a motorcycle. So it is always essential for you to make inquiries about the safety and maintenance carried out on the motorcycles. If it is from a trusted maintenance company that keeps to high standards, then feel less disturbed about your safety. It is vital to know how long such a motorcycle has been in function. Also, if possible, get to keep a snapshot of the bike before using it as a means of evidence in case any matter arises.
2. Purchase and sell
This type of solution is often hardly considered because of the cost and loss experienced when selling the motorcycle. In a situation where you will stay for a long time while on your trip, considering this solution will be a brilliant idea. However, if you can afford it, it will be the best for you. For instance, you can either purchase a new motorcycle that might be less expensive or a used one placed for sale. After traveling has lapsed, you can decide to sell it off and make back some of your money spent on getting the motorcycle. The recorded loss might be a little different between the purchasing price and the selling price.
3. Get the necessary document
Every intending destination you want to go to might request some document before anything can be used on their road or cross its border. First of all, making inquiries about a particular place you want to travel so can save you some expenses for your motorcycle. Second, if you are going to a place where documentation will be required for a motorcycle, try and ensure you get those necessary documents available. Some of these documents can be a valid passport, travel document, international driving permit, and visa.
For instance, you are traveling to a country where an international driving permit is required before taking a motorcycle into such country. Upon presenting the required document, you will be allowed to bring in and use your bike in that country without been stopped. After you are over with the duration of your stay, you can take your motorcycle along with you.
4. Ship your motorcycle
You can also consider shipping it when you cannot bring your motorcycle while traveling to the exact destination, either through local services or international services. It may seem to be quite expensive and takes a lot of work to process, but the safe delivery of your motorcycle is highly guaranteed. To avoid delaying your bike at the checkpoint, you must ensure all paperwork, physical and online registration is complete.
Lastly, due to the increasing shipping services globally, it is highly advisable to use a well-known company with good significant reviews in delivering goods and cargos to that specific destination. You can do your research about brands that suit you well.
With these few tips, you can easily travel to any location and not worry about not having your motorcycle. You can still do what you love in a new and exciting location!