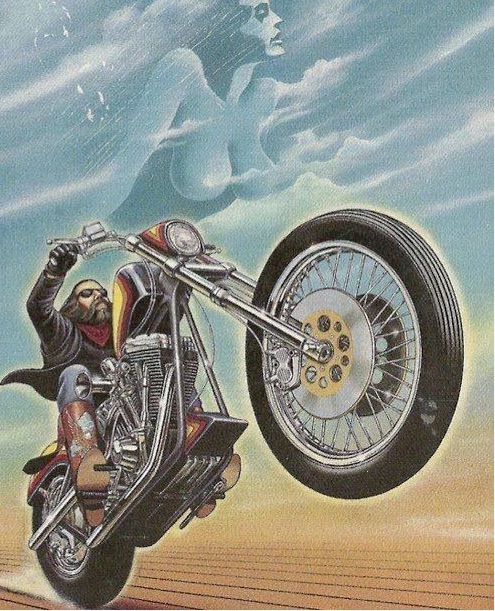 A 1984 Tribute to the new Evolution Platform
By Bandit and Zeke
Zeke, the constantly moving outlaw rode a rigid framed Shovelhead for years starting in 1979, when he slipped out of prison for the first time. He sold his chopped '74 Superglide in '75 to help support his family, while he was shipped off to prison.
In '79 the man cut him out of some dank, concrete penitentiary on a windy spring morning and his first thoughts included sex and building a chopper quick.