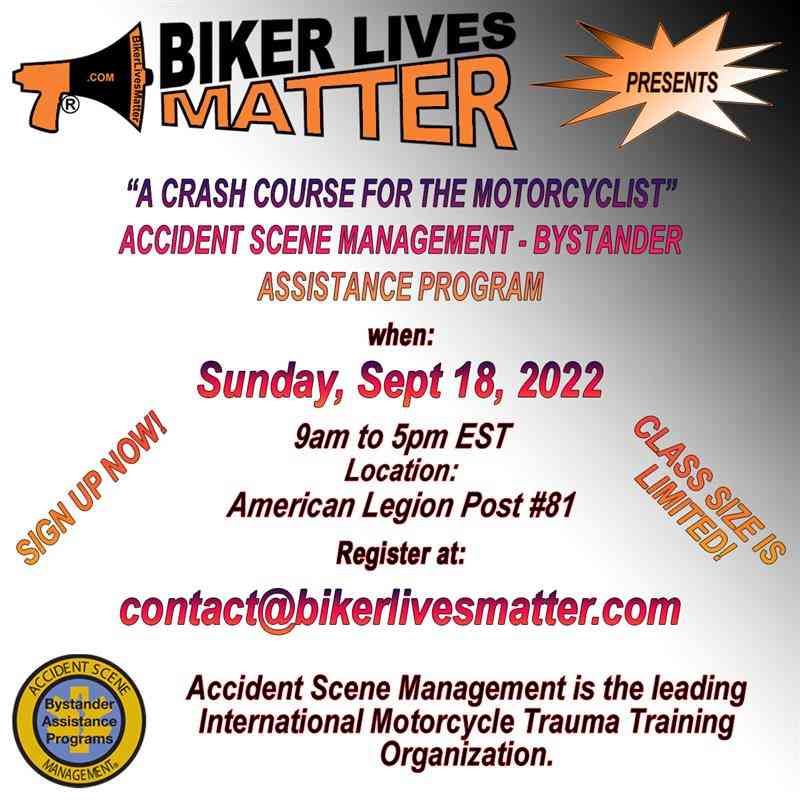 by Rogue
As much as we do not like to talk about it there are an alarming amount of people being injured while riding their motorcycles. Things are being done around the country in hopes of reducing these incidents.
One of the things we can do is to become knowledgeable about what to do if we are present when this happens.
A 'Crash Course' in Accident Scene Management (bystander assistance program) is to be held on Sunday September 18, 2022.
Support Biker Lives Matter at https://bikerlivesmatter.com
Please do spread the word, even if you are unable to register for the program this time.