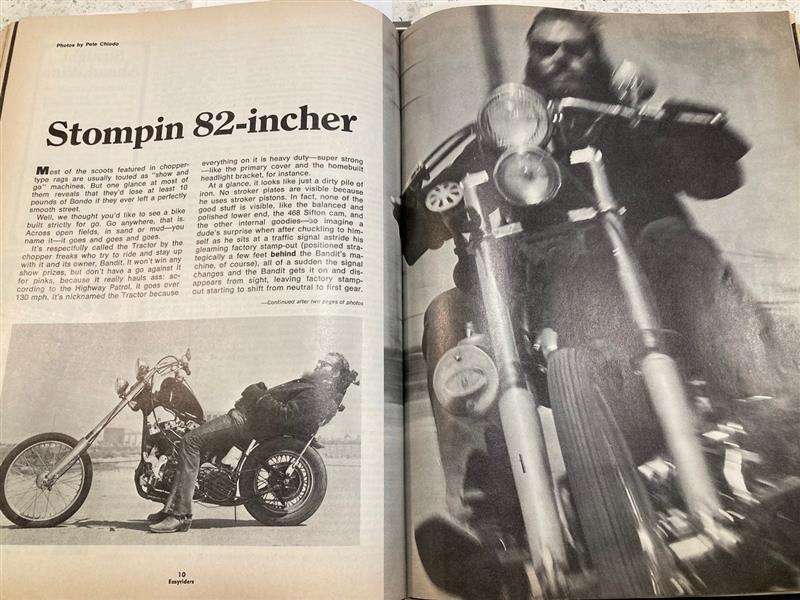 by Bandit with photos from the late Pete Chiodo
I was working in a bike shop on Imperial Highway, US Choppers in 1970 to support going to Long Beach City College. I was into my first Shovelhead after I sold my 1969 XLCH, and perhaps my fourth bike build after the Sportster, a bent Triump 650 and a 45 trike ground up.
Through Andy Hansen and Bob George I started to rebuild engines. I met Andy on the USS Maddox, DD731, which was my last duty station in the service.
I started to work for Easyriders on the third issue in 1971. That puts me at about 52 years in the motorcycle industry.
RIDING FREE FOR OVER 25 YEARS