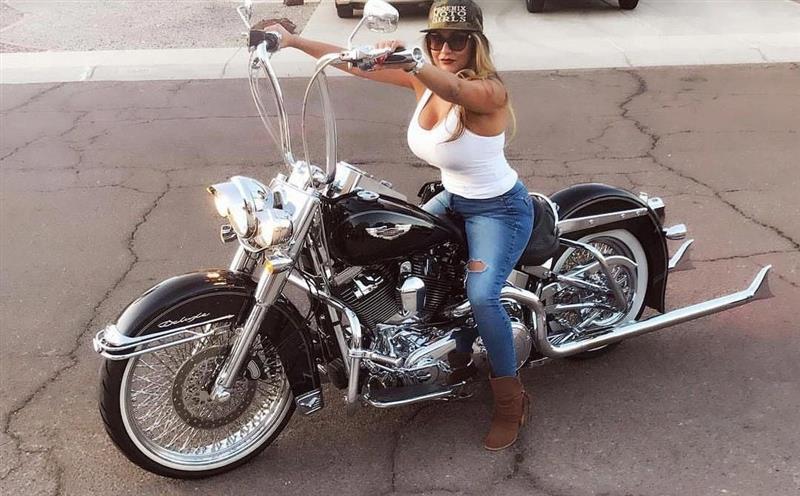 This is show weekend at the Black Hills Motorcycle Show at the Mountain Grand in Deadwood, SD. Jason Mook and his band of renowned have taken over the historically Rapid City Show.
Jason has a special partner in this chromed endeavor, Charlie. She is not only his wife, but a City Commissioner, a partner in the notorious number 10 saloon and the broad who runs the whiskey bar. Behind that brilliant smile are the fangs of outlaw business. It's going to be a helluva weekend.
Billy Lane is headed to the races this weekend. He's thinking about buying this cute little '37 WLDR. We are working on a deal for a 1913 Harley twin engine.
It's going to be action packed this weekend. Hang On!
Ride free forever!
–Bandit
* * * * * * * *