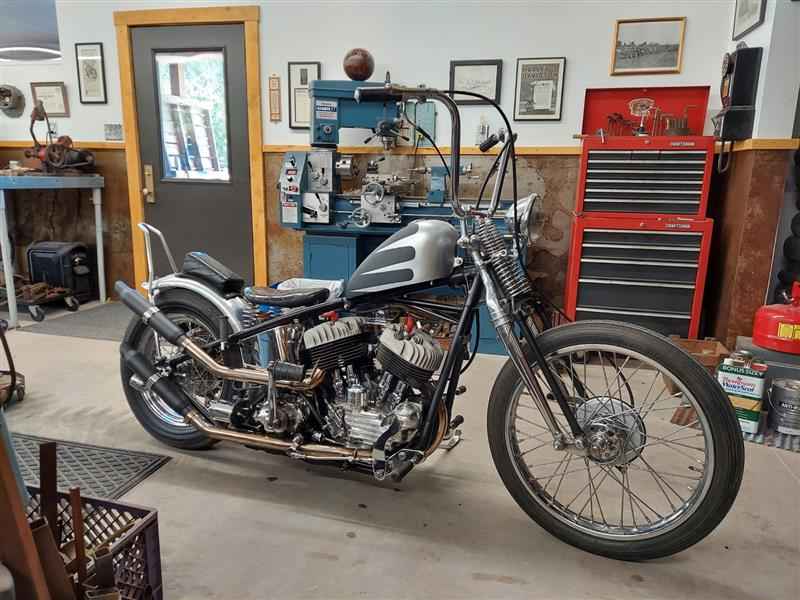 Hey,
Brothers and sisters all over the world are on the road. It's that time of year and the Sturgis motorcycle rally is coming up fast.
I've sorta decided to reduce the number of projects I have. It's tough, but there's only so much time in a day. Unfortunately, the '48 UL may need to go. It's a classic, but I'm trying to hang onto the bikes I was directly involved it or built.
Make me an offer if you're interested. It's a classic.
I'm building two bikes currently. One is a 1913 twin Harley board track racer, and I just scored some more parts. Billy Lane wants me to bring it to Tennessee and race it against his 1912 Twin. He knows the secrets to making them fast. But I told him I would kick his ass, if I can find a Sifton cam and a small Mikuni carb. Hang on.
–Bandit
* * * * * * * *