California Introduces Bill to Legalize Cruising
Encourage support from lawmakers on this proposal:
California has introduced SAN-supported legislation (AB 436) to allow automobile cruising activities to return statewide. Currently, local authorities are authorized to pass ordinances that regulate or prohibit cruising. This effort follows a resolution approved by the legislature last year celebrating the history and culture associated with automobile cruising, as well as encouraging local officials and law enforcement to work with local car clubs to conduct safe cruising events. Having passed the Assembly Committee on Local Government, the bill now awaits consideration in the Assembly Committee on Appropriations.
Lawmakers Must Hear from You Right Away!
* * * * * * * * * * * *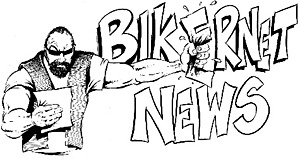 Stay updated…with Bikernet Free Weekly Newsletter, click to know more.