100 word fiction contest continues…. #100WFC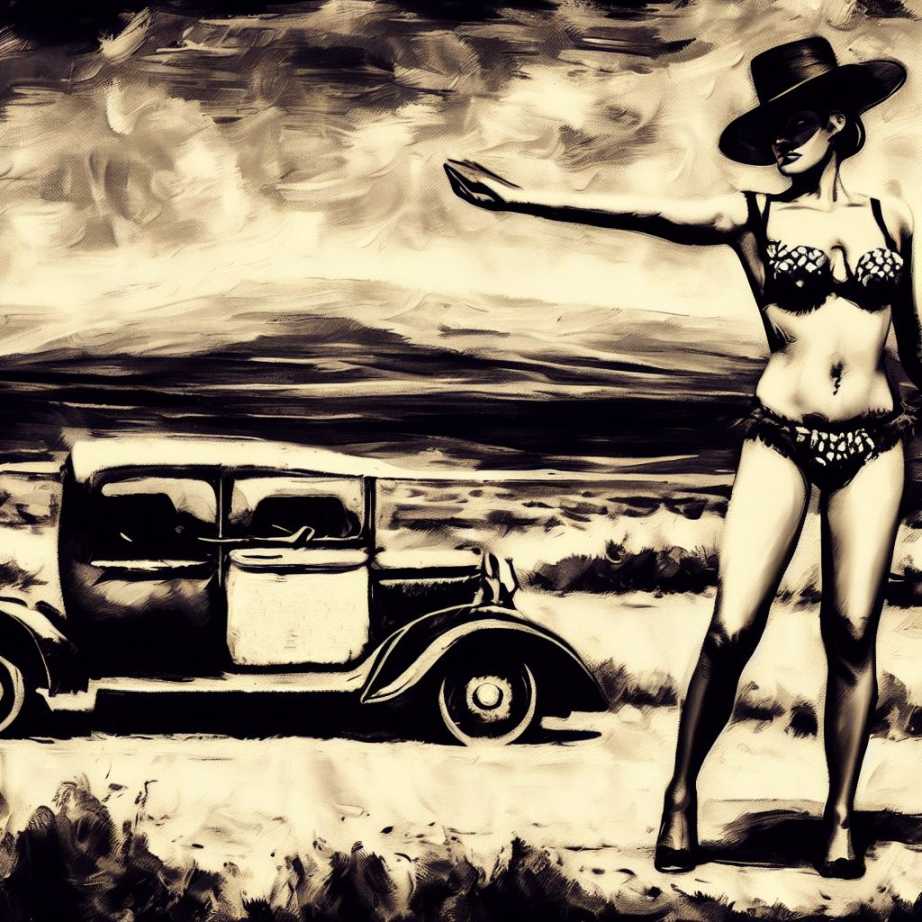 Desert Daze
by Wayfarer with artwork by Wayfarer
My iron roared in the wind, the sand-strewn road to Las Vegas stretched hot. An extra bandana tied to my left wrist. I got two at Bandit's Cantina. Hopping like a mad rabbit I struggled to keep up with my pals jamming ahead on V-Twin steeds. My Bandit's bedroll balanced over my handlebars.
Suddenly, a fresh crimson cloth flashed in front of my eyes, an untied bikini top. A topless stranger hitchhiking, a mirage? My drum brakes screamed.
"Not sure my Bandit's Bandanas will do the trick," I noted.
She stared into my eyes, giggled, then climbed on board. I would've died if she hadn't.
* * * * * * * *
Yup, its a weekly contest open to all. Just sign up for the free weekly newsletter by clicking here.
Then email us your 100 word limit fiction to the editor wayfarer@bikernet.com