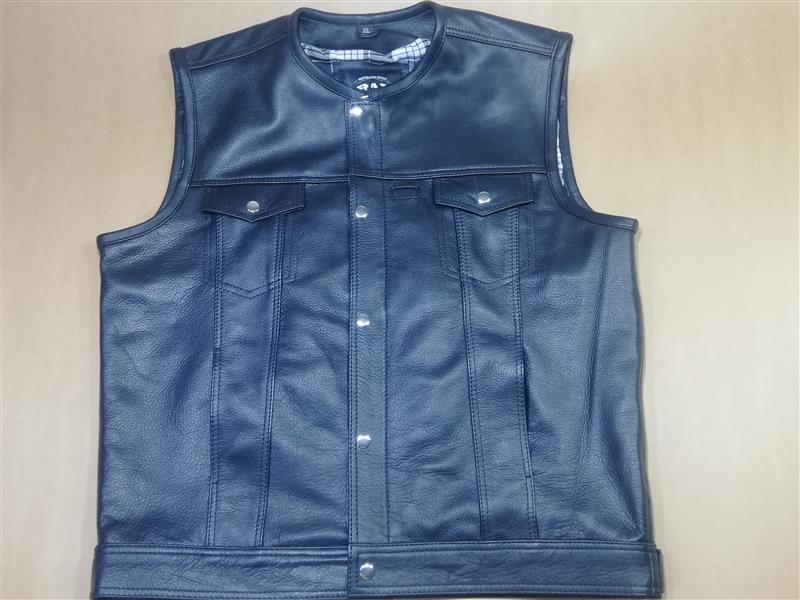 A new order is on its way to our headquarters. We are receiving orders for Bikernet Bandanas, which seem to be super popular right now. Wonder why?
With our new order, we will receive our redesigned Flat Out vest. It's going to be a classic for years to come.
–Bandit
5-BALL LEATHERS' FLAT OUT VEST
Our cleanest vest has now become our finest classic vest with no collar, but it does have the classic waist band. The front fist pockets are hidden. The chest pockets are classic western cut. They have killer storage with two deep gun pockets on the inside and our exclusive media pocket in the back for your latest issue of Cycle Source or divorce papers. These puppies are too cool and made with just the right leather grade, not too heavy and not too light.
EXTERIOR FEATURES:
(2) chest pockets
(2) waist pockets
(1) Sunglasses pocket
INTERIOR FEATURES:
(2) carry pockets with quick snaps
(1) Media Pocket
100% cotton black/white plaid lining