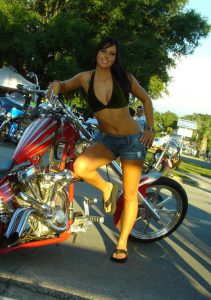 Hey,
I received a note from the MRF about a state trying to pass another helmet law.Over the last eight years we've seen a shift from a balanced approach to save everything. The notion that if one precious life could be saved we can torture thousands for years to prevent one death. Think about it from two prospectives.
First, the worst problem on the planet is overpopulation. And is the design to make health care a mega industry by keeping us alive as long as possible. Of course in the process, our freedoms fly out the window. I'm hoping to see freedom return as a priority in this country and a balanced approach for safety.
What do you think?
To read all of the news click here.