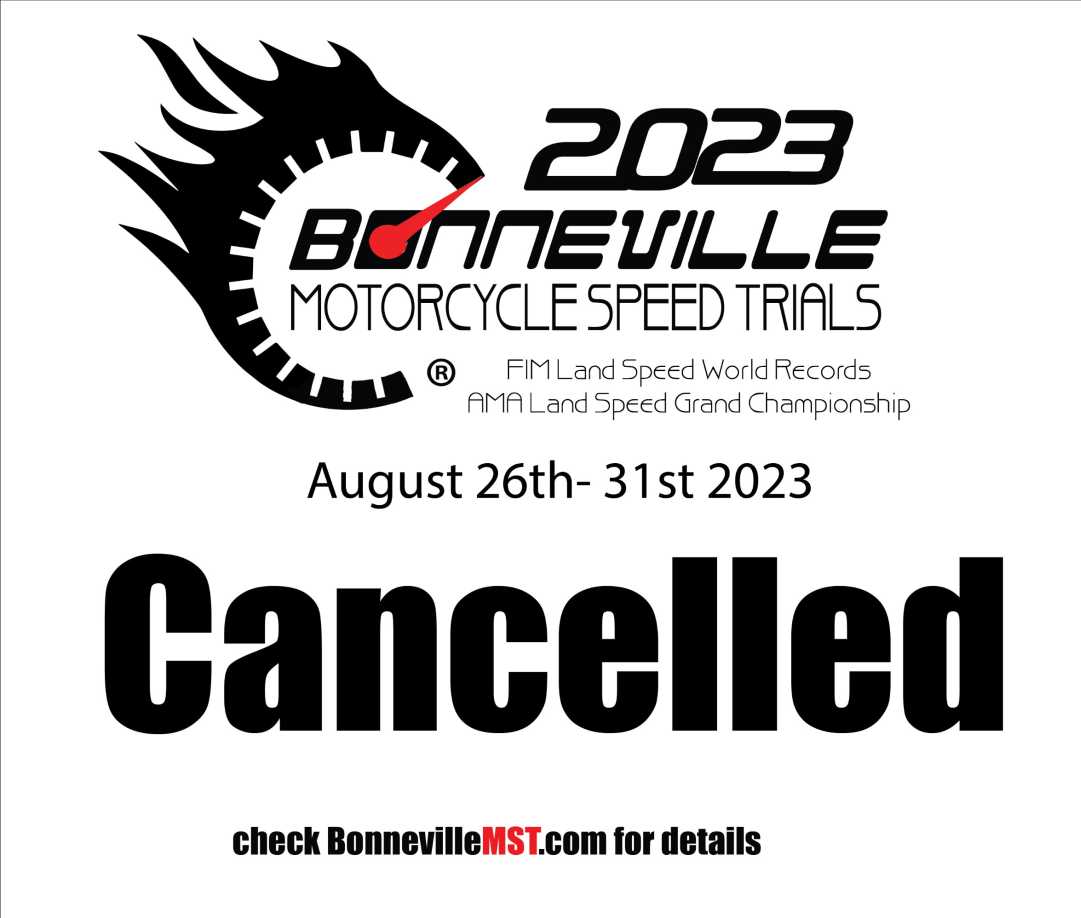 Bonneville Motorcycle Speed Trials 2023, FIM Land Speed World Records and AMA Land Speed Grand Championship is Cancelled. Our assessment team has reviewed current Bonneville Salt Flat conditions since remnants of Hurricane Hilary and related storm systems delivered significant rain on the Bonneville Salt Flats during the past 24 hours. Although there is wind, it is not drying the area and is instead pushing the water around, making multiple small moving lakes to contend with. The mobile lakes are now making "high ground" a moving target to support track preparation, necessary repairs, and safe operations for all of our racers in time for the event to proceed.
Delvene Reber, Event Director/Owner "We put it all on the line every year and after the 2022 cancellation we were looking forward to an exceptional race surface and return of our amazing participants to twist the throttle and add their name to the record books. It is surprising and heart wrenching to be cancelling due to the impacts from Hurricane Hilary. We know that everyone wants an exceptional experience and we are looking forward to next year when we will bring world class FIM and AMA motorcycle land speed racing back to the Bonneville Salt Flats"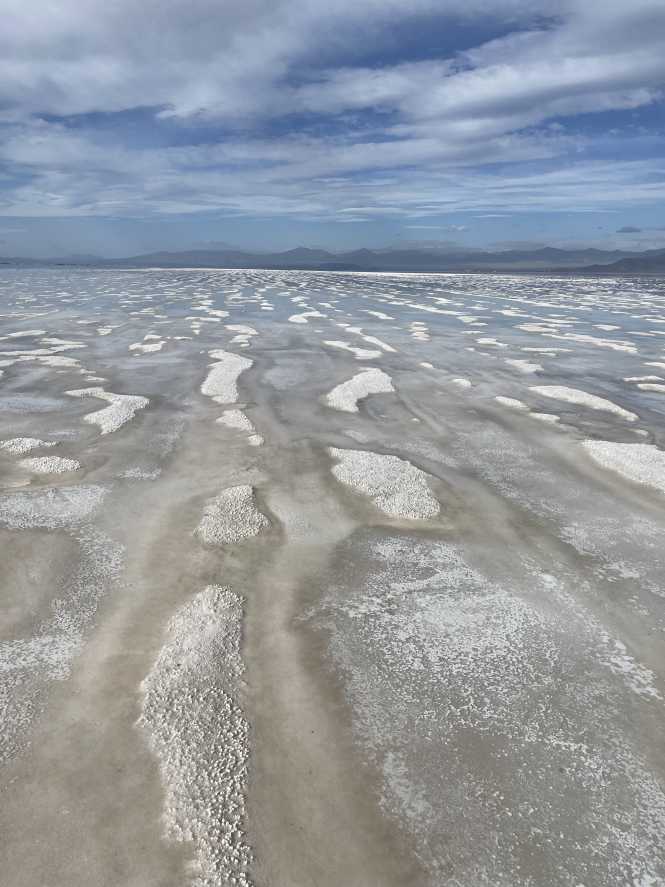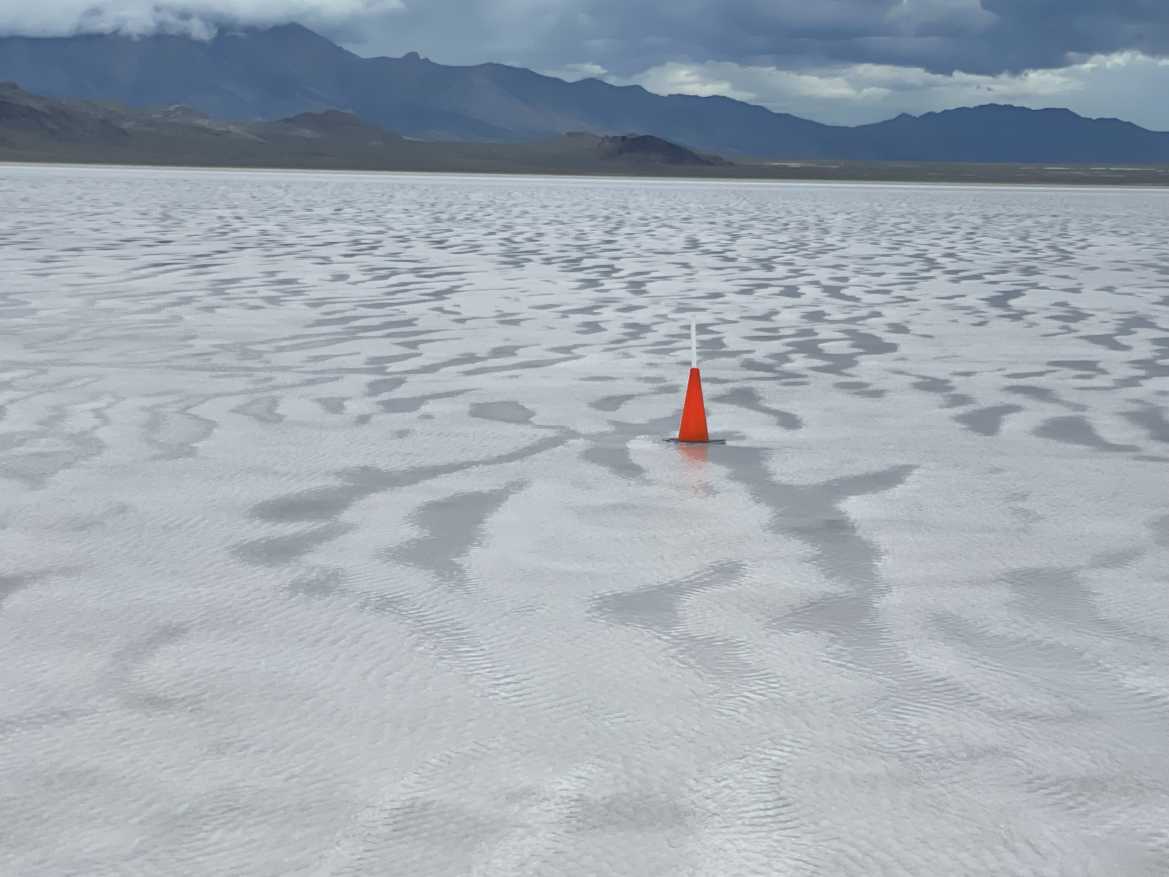 Current Conditions?
For many of you, the University of Utah webcam provides a great keyhole view to the salt from a few miles away from our typical track locations. Like you, we look at the camera and hope it's indicating positive conditions across all of the Bonneville Salt Flats. As of Saturday August 19, coordinating with our partners in other organizations on the salt, we had identified several options for a great track, pits, and access roads with continued drying enabling workable salt. However, as of August 21st the remnants of Hurricane Hilary contributed to a series of factors that affected the ability to deliver a world class event. These factors include: 1" to ¼" of standing water over most locations; significant deep potholes that have formed; inability to prepare the course until salt is sufficiently dry; significant water at the access road that participants and spectators would need to drive through; as well as other factors. We conducted assessments in the morning after the rain and in the afternoon after significant winds that had the potential to dry portions of the site. Our assessment of the combined factors prevent us from preparing the site to the international racing standards required in the time available.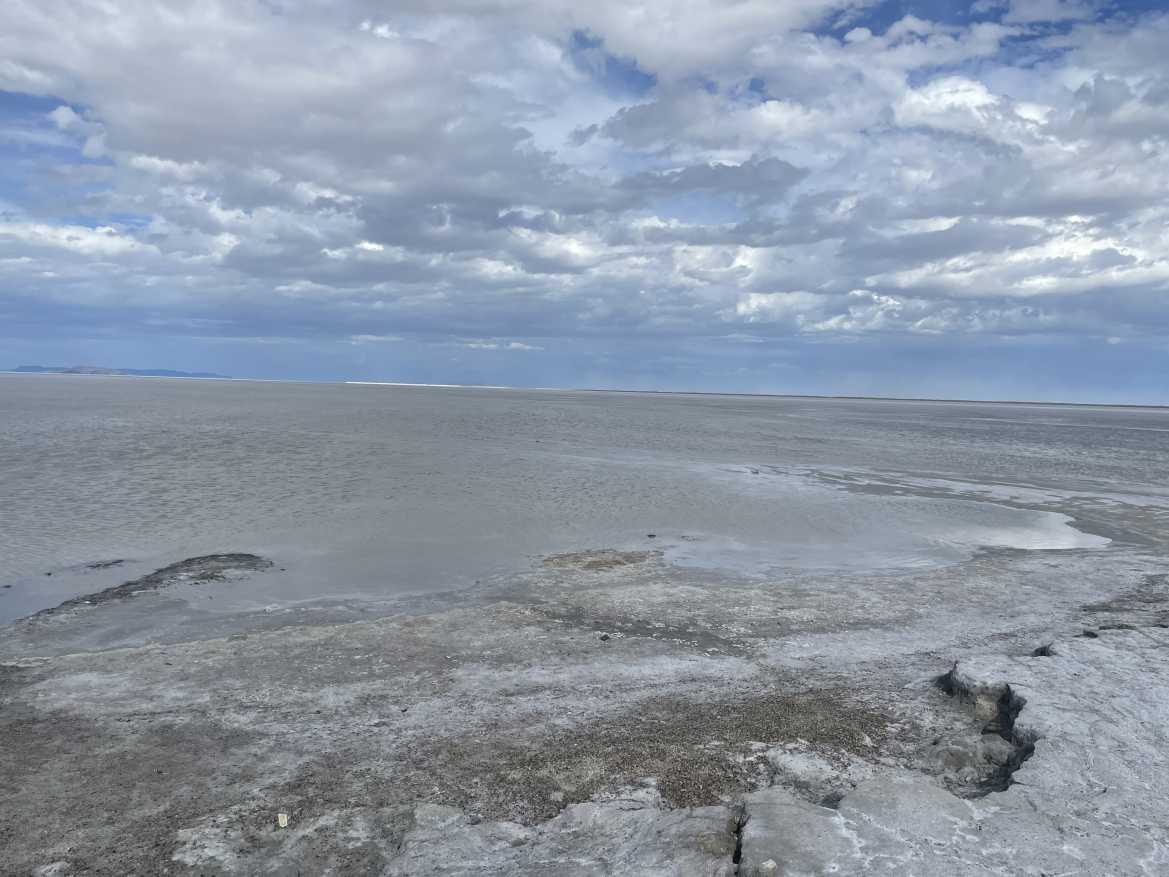 What happens next?
As an all volunteer operation, we appreciate your patience while we implement our cancellation procedures. We are onsite in Wendover and will be spending the rest of the week receiving ordered supplies and preparing resources for 2024.We will be in touch directly with participants this week with further information as well as information on our website https://bonnevillemst.com to answer any question that you have. This will provide further details on options to support the continuation of the event.
It's difficult to have put in so much effort as racers and organizers. There are countless hours that go into making your motorcycles ready and we want to ensure you have the best platform every year to race. We appreciate, and understand, all of the hours that you have dedicated to reach your goals throughout this year, and for our international friends, the additional logistics that you overcome to reach us.
We are working together to help you achieve your Land Speed Racing goals and deliver a world class event. We also want to thank the volunteers for their contributions, the AMA and FIM organizations and support staff and our sponsors for their continued support of our sport.
Sincerely,
Delvene Reber
Event Manager/Owner
Deliciate Promotions LLC
Bonneville Motorcycle Speed Trials