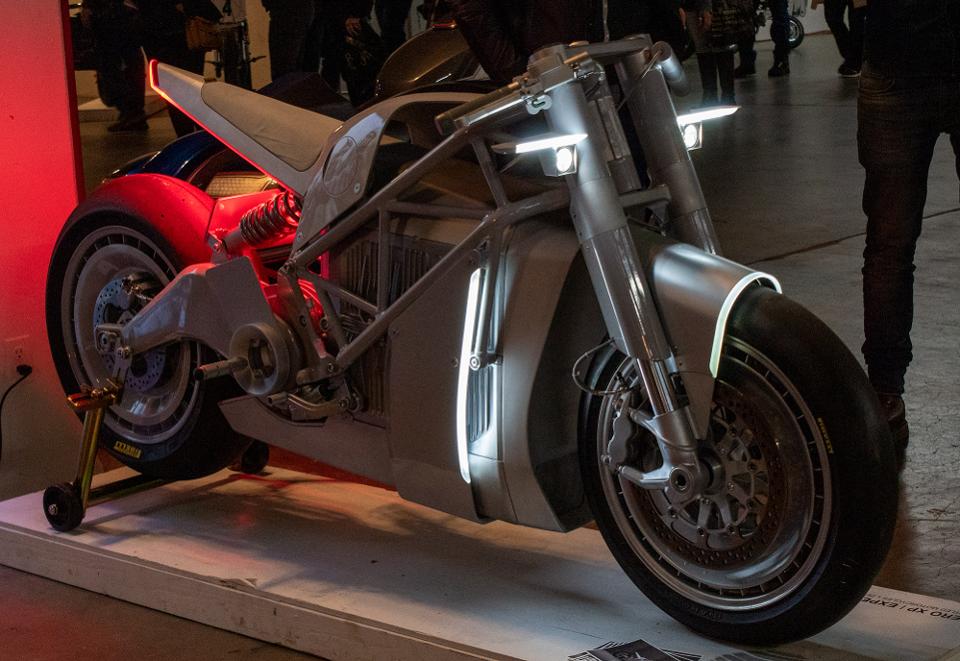 by Bill Roberson from https://www.forbes.com
Just over a decade ago, word went out on nascent social media channels and through the Portland motorcycle scene that a quasi-underground one-day-only motorcycle show was going to take place in an unheated abandoned warehouse in the dead of Portland's dark and dreary winter. There would be bikes, live rock-n-roll, and as rumors then suggested, a large supply of Pabst Blue Ribbon for anyone willing to brave near-freezing temperatures and a steely, persistent Northwest rain to search out the whispered locale. The organizers expected a scrum of Portland's more hardcore riders to attend.
They weren't even close.
Over a thousand people turned up for that first show (including this rider/writer), which showcased a surprising number of head-turning bikes both classic, modern, custom and otherwise. There was also a fair bit of moto-inspired artwork, and, of course, beer and music. The One Motorcycle Show was born in Portland legend.
After moving through ever bigger venues over the years, for 2020 the One Motorcycle Show had to be housed in the sprawling Veterans Memorial Coliseum, the second largest stage in town after the adjacent Moda Center, where the Portland Trail Blazers play. Let's just say it's a really big space. And it's needed, because after some smaller-scale racing events at past shows, this year brought some for-real dirt track racing action to the Coliseum's inner arena during the show.
Portland has a vibrant and eclectic motorcycle scene, and eleven years on, the bikes, beer, bands and vibe of "the One Show" – as locals call it – has morphed into one of the biggest and most unique events on the international motorcycle calendar. It now includes corporate sponsorship (this year from Polaris-run Indian and Progressive Insurance, among others), plenty of show merch, an array of tasty microbrews (and PBR), more bands and some nice entries from Portland's renowned food-cart foodie scene. And yet, it still feels unlike most any other motorcycle show you've been to.
And that name? The organizer of that first show (and each subsequent outing), Thor Drake, now a Portland moto scene icon, KTM dealer and coffee shop owner, says the name comes from a simple idea: For many riders and bike builders, there's a vision of that one bike they'd love to have, build or customize. What might that be? That's the simple premise the One Show was built upon, and continues to grow with. From glittering customs to restomod classics to dirt-caked minibikes to the new crop of electric machines and literally everything in between, there was, as usual, plenty to see, hear and enjoy at the 2020 One Motorcycle Show.
SEE ALL PHOTOS AT https://www.forbes.com/sites/billroberson/2020/02/14/style-craft-and-commerce-mix-at-portlands-weird-and-wonderful-one-motorcycle-show/#70d4e5ab2fc4