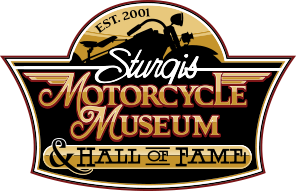 In keeping with the Sturgis Motorcycle Museum's mission to Honor the Ride, a special "Freedom Fighter" award recognizing an individual who has fought to protect the rights of motorcyclists was instituted. For 2016, the Freedom Fighter is Gary Wetzel, a Vietnam Veteran and Congressional Medal of Honor recipient who has been active for decades in raising awareness of not only Veteran's issues, but also protecting riders rights.
"There truly is no one more deserving of the 2016 Freedom Fighter award than Gary Wetzel," says Sturgis Motorcycle Museum and Hall Of Fame Executive Director Myrick Robbins. "It is an honor and a privilege to salute Gary's achievements during the induction of the Class of 2016." Initiated in 2001, The Freedom Fighter award honors someone who goes above and beyond the call of duty for motorcyclists and expended efforts in the political arena.
"That criteria is epitomized by Gary," adds Robbins. "A longtime rider, he has ridden with Rolling Thunder since 1989 and has stepped up countless times as an advocate for the disabled. In fact, one of the first formal events of Harley-Davidson's 110th Anniversary Celebration was "Military Day" and there was a motorcycle ride to the VA hospital to raise money. Leading the way that day was Gary Wetzel… and he continues to be a leader every day."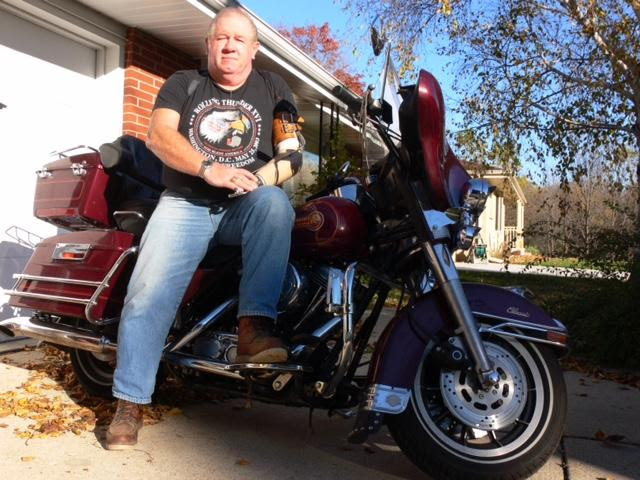 Wetzel received the Medal of Honor from President Lyndon Johnson for his service in Vietnam. "Every time I wear that blue ribbon, I wear it for everybody," he insists. "I'm just a caretaker… Just a soldier doing a job." When Wetzel's helicopter was shot down, the survivors came under heavy enemy fire. "I was trying to save my buddy and my pilot when a grenade went off about four feet behind me and caught me pretty good," he says. Wetzel lost his arm and suffered multiple life-threatening wounds to his chest, right arm and left leg, but continued to man his machine gun to aid his crew chief who was attempting to drag a wounded aircraft commander to safety.
But that's all in the past. What he does now is to serve as an advocate for his fellow veterans, usually from the saddle of his Harley, "Ruby" – a 1993 Electra Glide Classic with more than 140,000 miles on the odometer. By the way, Ruby hasn't been modified to accommodate his prosthetic left arm. "I more or less designed my arm so I can pull my clutch in and out, and take off," he explains.
Starting with the second ride in 1989, Wetzel has been involved with Rolling Thunder, the big annual veterans ride to Washington, D.C. In fact, he has had the honor of riding the lead bike almost every single year. Since the ride's inception, Wetzel says, the remains of more than 1,500 soldiers have been brought home to the U.S. to be buried.
"Join us in honoring Gary Wetzel and the 2016 Hall of Fame inductees," says Robbins. The 2016 Sturgis Motorcycle Museum & Hall of Fame 2016 Induction Breakfast will be August 10, 2016 at the Lodge at Deadwood in Deadwood, South Dakota. Breakfast tickets are available for a $35 donation, tables of eight for $300. Tickets are available by calling the Museum at 605.347.2001 or they can be purchased online here.