Viola, Wisconsin based S&S Cycle has released details of the first of what looks set to be a series of EC approval product announcements.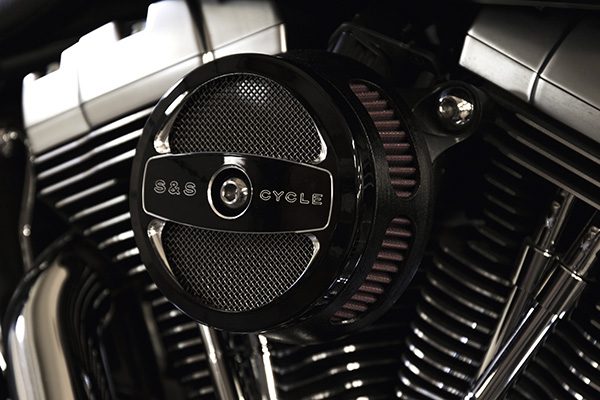 Their popular Stealth air cleaner kits are now available E9 approved for cable or throttle by wire throttle body 103 and 110 inch Dyna and Softail models, as well as EFi 883 and 1200cc Sportsters.
With a choice of optional Air 1, Tri-Spoke and Torker and a variety of other cover options covers also available, 'Stealth' air cleaners offer an increased filter area, combined with an air horn like radiused inlet and unique S&S Stinger cone to allow smoother and faster air flow.
They can be run with or without an air cleaner cover; they can also be run with the stock 1999-up Big Twin air cleaner cover for a "sleeper" look, or without a cover at all. The kit includes back plate, filter element, top cover, hardware and instructions.
Source: Dealer World.