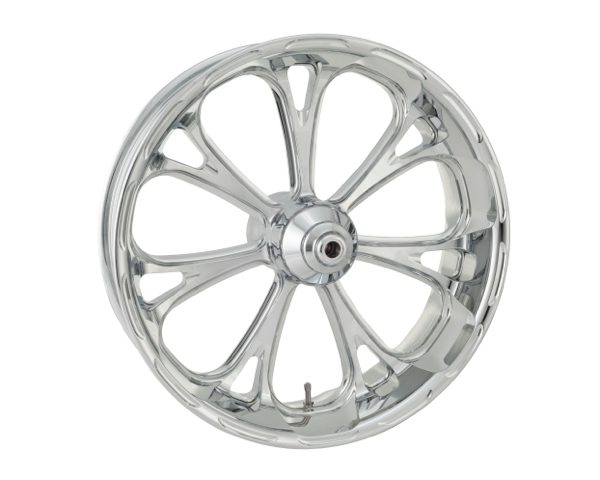 While most PM wheel designs have their TUV stamp of approval, the Revel and Virtue designs from the prestigious Contour Collection series have just earned their certification – allowing these two wheel designs to be legal for street use in every part of Europe.
Performance Machine has been testing their wheels in-house using TUV standards for decades. TUV is the European standard for testing and approval for legal street use. Although the PM facility has received TUV certification from the testing entity, each wheel is required to be tested by a European facility in order to be approved for street use throughout Europe.
Each wheel design and size, ranging from stock replacement up to 26 x 3.5 front and 18 x 8.5 rear for Touring, Softail, Dyna, and Sportster applications (with or without ABS), undergoes rigorous tests for cornering, impact, torsion and radial load before receiving TUV certification. As well as these strict automated physical tests, the PM wheels are subject to an on-bike riding test to verify loads as well as ABS functionality.