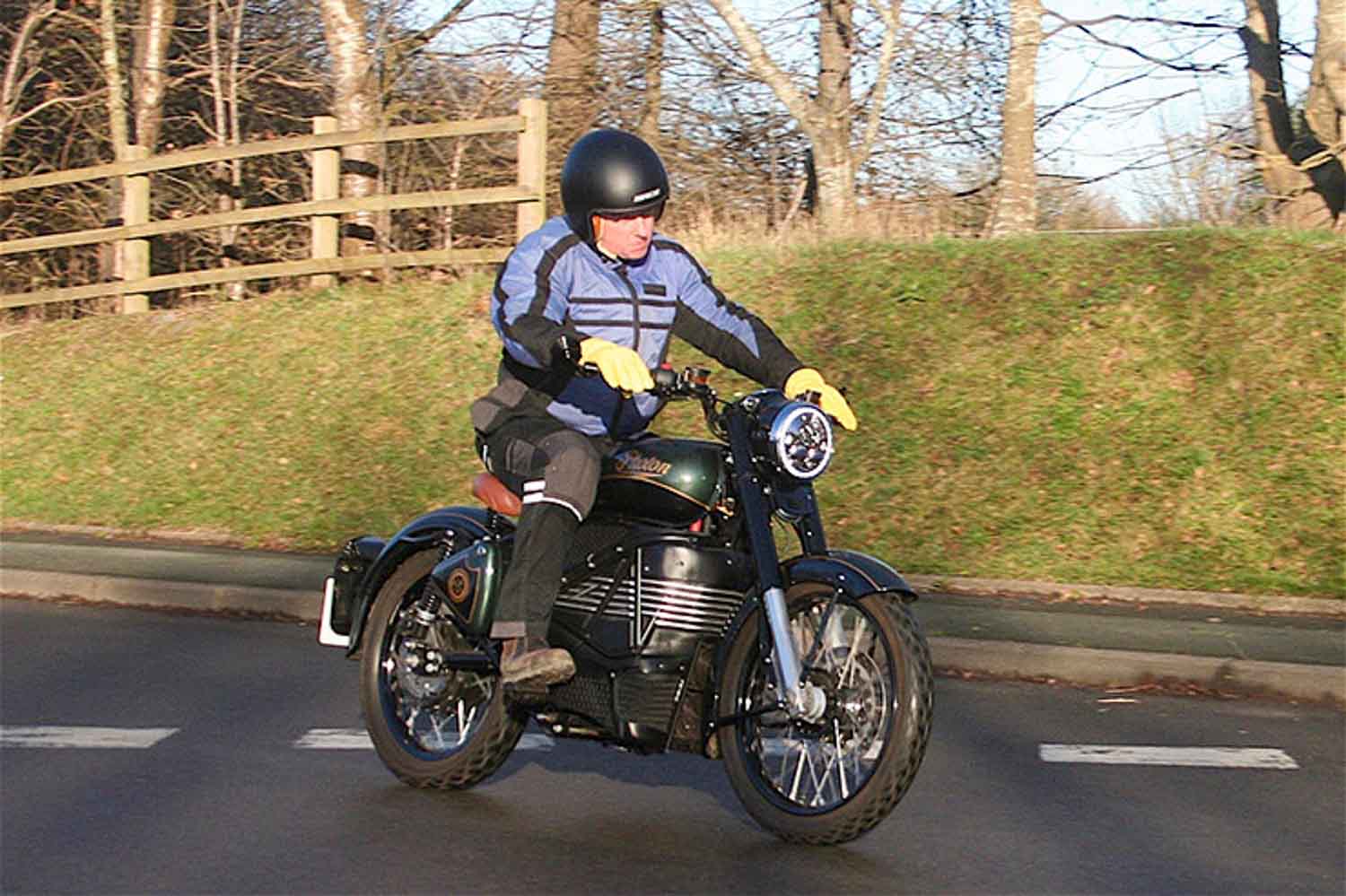 by Abhinand Venugopal from https://www.rushlane.com
This one-off Royal Enfield electric motorcycle was made by Newtown-based Electric Classic Cars
Global automotive industries have termed EVs as the future of mobility and many environmentalists (actual and keyboard warriors) are glad about it. However, an ideal balance between electric vehicles and petrol hybrids would be the best scenario if the world really wishes to cut down emissions drastically. The reason for this is that many countries still depend on coal power plants to generate electricity. Hence, a world of only electric vehicles could only accelerate emissions, indirectly.
On the bright side, the push towards electric mobility has introduced an array of interesting products. This ranges from the cost-effective Tata Nexon EV we have here to high-end performance cars such as Porsche's Taycan Turbo S. Newtown-based (in Wales) Electric Classic Cars have done something similar at a smaller yet equally interesting scale.
Dubbed as the Royal Enfield Photon, the project is essentially a Royal Enfield Bullet with an electric powertrain. It's a one-off product like most other commissioned Porsche, Land Rover or Volkswagen projects from Electric Classic Cars. Attention to detail seems to have been one of the top priorities in the EV since it does not look like a half-baked design. The uber-retro electric motorcycle is finished in a beautiful shade of British Racing Green with neat-looking Gold pinstripes against gloss black. The quilted leather seat is done in tan.
Purists may argue that it has ditched the original 'Royal Enfield charm', but it's often forgotten that the current line of Bullet products employs an archaic architecture — especially in terms of output-to-displacement ratio. The story could take a twist when the next-gen '350' models hit the market.
The Royal Enfield Photon is powered by a 12kW (almost 16bhp) hub motor coupled to four 2.5kWh lithium-ion batteries. To integrate the electric powertrain, the engineers at Electric Classic Cars had to make significant changes to the stock downtube chassis frame. The air-cooled battery pack can be filled from empty in about 90 minutes using any mainstream charging facility. It has a real-world riding range of 130km (claimed) as well.
While 16bhp does not impress on paper, EVs are mostly about good torque characteristics right from zero RPM. While the Photon is no rocket from the get-go, it has a much more enjoyable RPM band compared to its original ICE counterpart. The motorcycle tops out at 112km/h.
Hardcore Royal Enfield fans would surely miss the 'thump' and NVH associated with a Bullet, alongside its affordable price tag. Yes, a regular Royal Enfield in the UK is significantly cheaper at about £4,699 (roughly Rs 4.45 lakh) compared to the Photon's estimated asking price of £20,000 (just under Rs 19 lakh).