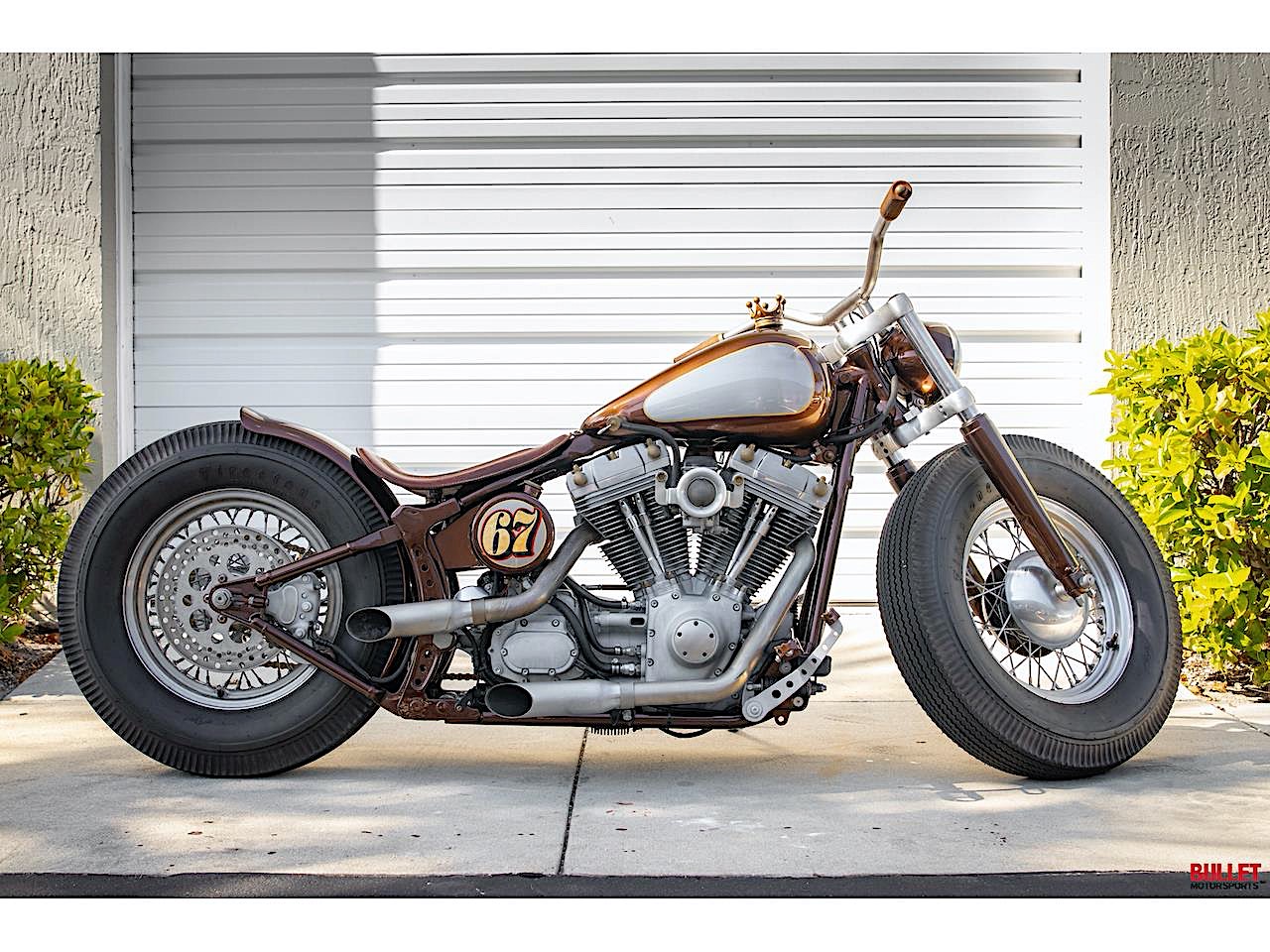 by Daniel Patrascu from https://www.autoevolution.com
For years on end, the Specialty Equipment Market Association event in Las Vegas was the place where all the mechanical and engineering wonders of our time came out to play. On two, three, four or more wheels, vehicles that sometimes take years to build are shown for the first time at the aftermarket show.
The event is generally known as SEMA, and on the floor of the 2018 show, among the countless other incredible builds, was this strangely shaped 2004 Harley-Davidson FXSTI Softail. If one can still call it that.
The bike was on display on the stand of Coker Tires, a Chattanooga-based company in charge of making vintage-style tires based on various famous brands of our age. In charge of reinventing the motorcycle this way was a garage called Redneck Mafia, and the fact that they built it for a tire company show.
Extremely large Coker 600-16 bias ply tires wrap the two wheels of the motorcycle, blending perfectly with the completely reworked, Sunset Bronze Mica body. Metal accents on the fuel tank, wheels and of course the large engine further enhance the bike's coolness and coldness.
A lot of custom parts went into making the motorcycle what it is. They include, among others, the internal throttle and foot controls, the air breather, exhaust and belly pan, fork legs, suspension and the headlight assembly.
The last time we heard of this motorcycle, known in the industry as the El Rey, was during the Mecum Houston auction about one year ago. Somehow, the bike ended as a display in a dealer's location in Fort Lauderdale, Florida, since then. They are now selling it again, this time not at an auction, but directly. The asking price for the motorcycle is $16,000.
Full details on this Redneck Mafia-remade Harley-Davidson FXSTI can be found at this link.