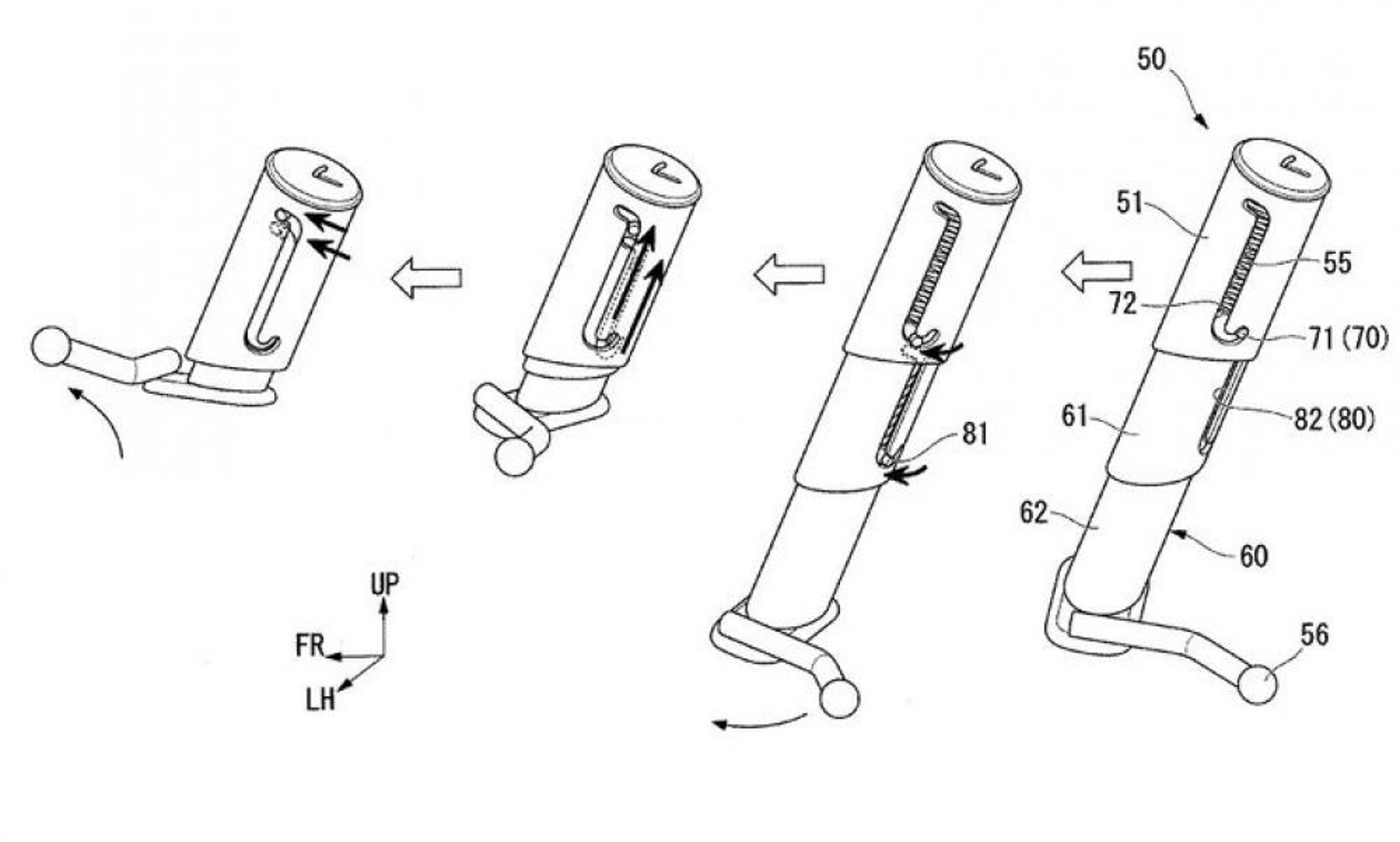 by Abhinand Venugopal from https://www.rushlane.com
Honda Motorcycle's new side stand design seems a bit counter-intuitive rather than being innovative
In the automotive industry, Honda has contributed numerous technological innovations pertaining to factors such as performance, efficiency, dynamics and safety, alongside a range of exciting products (four-wheelers and two-wheelers). In fact, Honda Motorcycle has been the largest two-wheeler manufacturer from the Land of the Rising Sun ever since it started operations back in 1955.
Honda was one of the first brands to put a disc brake on a motorcycle (1969 750cc Four). The first fuel-injected motorcycle in the world was the 1982 Honda CX500 Turbo (yes, it had a turbo!). Slipper clutch, a necessity in high-end motorcycles and a luxury in low-end motorcycles, was innovated by the Japanese brand in the mid-1980s.
Furthermore, the industry has seen some revolutionary motorcycles with a Honda badge. Examples include Honda's CB750, Fireblade, Goldwing, RX211V ('V-five' engine), Cub and more.
Today, Honda Motorcycle is working on a new side stand design. Despite having decades of heritage in the field of automotive innovations, Honda's new side stand visualisation seems a bit counter-intuitive. In essence, it is a three-step telescopic system. The fresh patent images show its functioning clearly. Manufacturers often tend to patent some basic system in order to innovate some radical idea over it in the future.
The traditional side stand has taken various forms and sizes depending on brands or models, but the modus operandi had always remained the same — kick or pull down and forget. The unusual mechanism you see here requires the rider to slightly twist a spring-loaded locking mechanism using a lever at the base, to three individual positions. To retract, the lever needs to be pushed forward and the spring mechanism does the rest.
This engineering would be welcome in a monopod (or unipod) but in a two-wheeler, one is not able to see an advantage over the existing tried-and-tested design. In over a century, the system has not seen a better alternative and we don't think it will ever do; unless the concept of a side stand entirely goes out of the picture.
Ironically, Honda Motorcycle was the first brand to come up with a side-stand-free or self-balancing two-wheeler. Dubbed as Honda Riding Assist, the technology has not made its way to a production model yet. At least in its initial form, the system is quite sophisticated. It maintains balance by adjusting the motorcycle's rake angle and hence, indirectly changing the wheelbase. This is done by some serious computing and electronics from 2017.