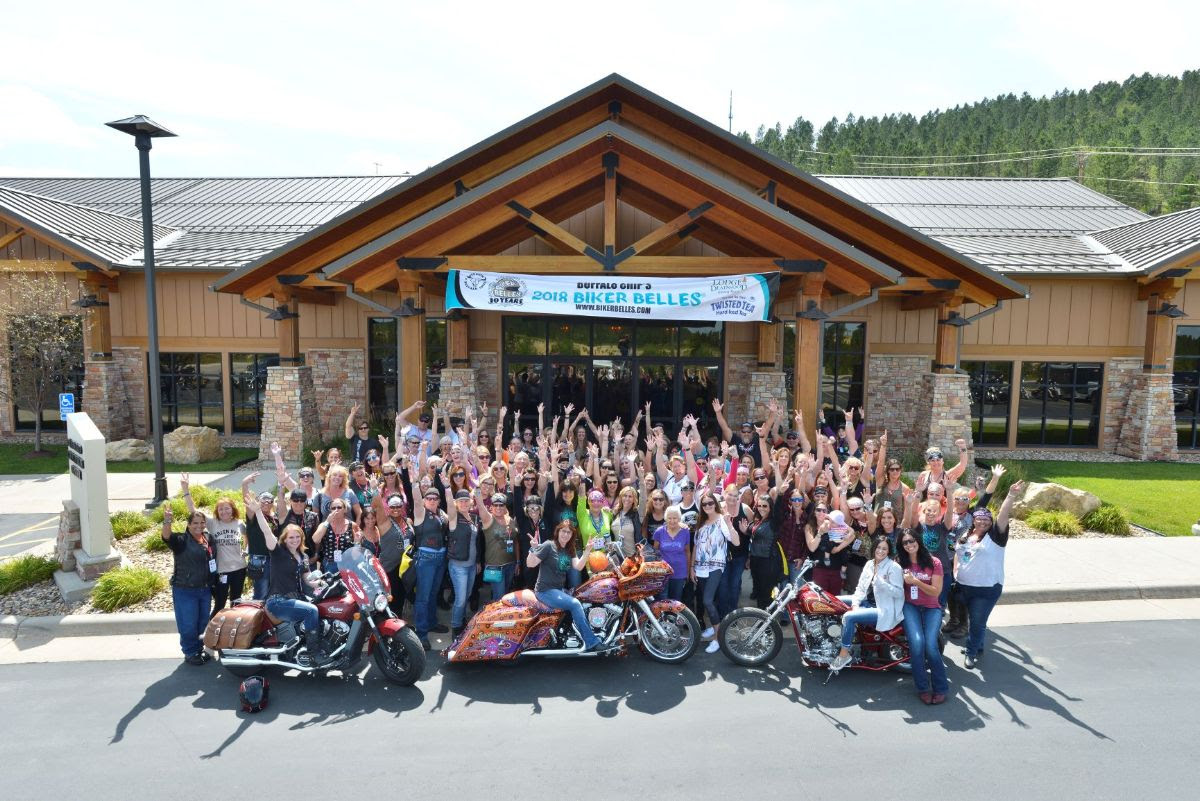 Celebrate the fastest growing segment of motorcycle enthusiasts while raising funds for worthy local charities.
This year Peace*Love*Happiness is teaming up with the very cool Biker Belle's ride in Sturgis! This moto-centric event is an opportunity to connect with women who are shaping the motorcycle industry, driving change and breaking long held traditions.
The ride will be August 6th and take off from the Lodge at Deadwood and end at the Buffalo Chip!
Register Now https://www.bikerbelles.com/The-Ride
Upgrade your experience! VIP passes help support the Biker Belle's mission to raise funds for worthy charities. Your contribution includes:
*VIP seat in the front row for the Biker Belles Forward Motion Symposium at the Buffalo Chip CrossRoads
*All access VIP wrist band to the Annual Big Kenny's Pool Party at the Deadwood Mountain Grand hosted by Big Kenny of Big & Rich
*Live music
*Flaunt aerialist performances
*Outdoor pool
*Great food & margaritas
*VIP access to the live auction of 2 beautiful custom-built Indian Motorcycles by Motorcycle Missions- A 501(c)3 Non-Profit Corporation helping Veterans and First Responders who deal with PTS(D) and suicidal ideation find hope and healing through motorcycles.
*VIP all access and open bar at the Deadwood Mountain Grand sky
*VIP swag bag filled with Peace*Love*Happiness gear