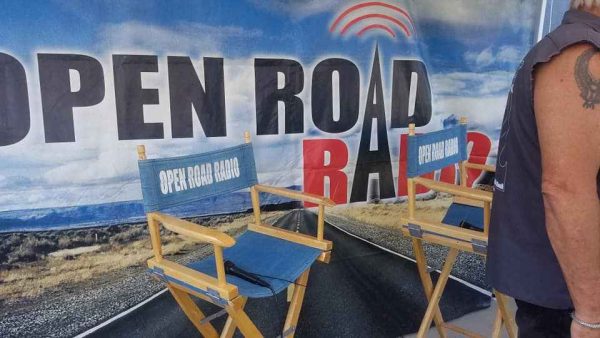 Open Road Radio –America's Standard in Motorcycle Talk RADIO Show
Join our host Gina Woods & Scrapper Dan!
Penny FXR & be-Dazzlin in the house with Justin in the Full Throttle Law studios from Viva Las Vegas!
LIVE Mon Nite 9:00 pm-10:00 pm est: Coast to coast & worldwide!
1400 AM 107.1 FM KSHP- Las Vegas
New to the show Dave Ratner makes a special appearance in the Meet on the Street – and Peter Cage our new effin awesome engineer is in the house!
Tonight we discuss Sturgis 2022!
Featuring highlights & low lights (jk), of Sturgis 2022.
Woody & Marilyn join us and have a full 14 days' worth of happenings! Sturgis 22 is on!!
Keith Ball swoops in to give us his take on what Sturgis is going to look like and gives us a little preview of Bonneville Motorcycle Speed Trials coming up!
We'll put a wrap on it by discussing motorcycle events coming up and NEXT week a surprise guest from Sturgis!
https://facebook.com/Roadhost
https://facebook.com/gina.woods.961
Our show is fueled by Andrews Products, Sea Foam Products, Harley-Davidson, Full Throttle Law, Bike Show Mafia, Motorcycle Safety Foundation, Kirsh Helmets, Chixs On 66, MegWear, & Biker Belle's Women's Day Buffalo Chip
Hold on tight it's going to be a thrilling ride!
* * * * * * * *
Tell 'em Bikernet.com sent ya!!! Riding Free since 2006. See you in Sturgis.