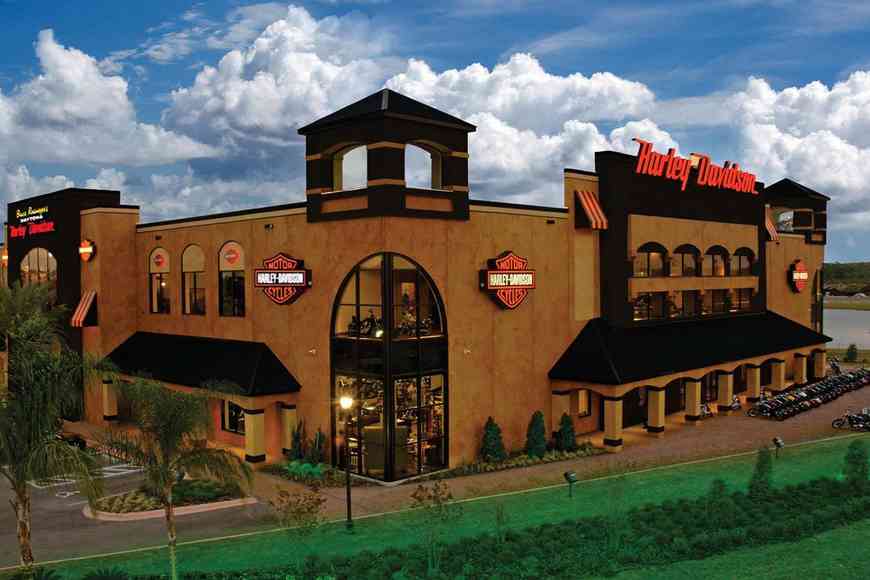 from https://www.ormondbeachobserver.com
The Rossmeyer family has sold Bruce Rossmeyer's Daytona Harley-Davidson and Destination Daytona at 1635 N. U.S. 1 after being in business for 28 years, to Teddy Morse of the Ed Morse Automotive Group, a press release announced on Thursday, Nov. 17.
"Our kids continued Bruce's dream after his death and I am very proud of them," principal owner Sandy Rossmeyer said. "I am also extremely pleased that we are selling to a buyer who knew Bruce and that Mr. Morse is thrilled to carry on the Daytona Harley-Davidson legacy. The time to sell is when you are on top, and my children and our loyal team of associates have certainly kept us there and will work hard to help Teddy build his own Harley-Davidson legacy."
The dealership will operate under the name Teddy Morse's Daytona Harley-Davidson. Destination Daytona will continue to operate with its existing tenants, the Clarion Inn Ormond Beach, the 35-000 square-foot Rock N' Roll event pavilion, and the Saints and Sinners Pub. According to a press release by the Ed Morse Automotive Group, the dealership will soon begin selling LiveWire, an electric American motorcycle brand.
The Ed Morse Automotive Group, which has been family-owned for over 75 years and is headquartered in Delray Beach, currently owns 36 dealerships, 70 automotive franchises, 40 locations and 18 automotive and motorcycle brands. The New Smyrna Harley-Davidson dealership will be closing permanently on Nov. 30.
The purchase also includes the Main Street retail store at 510 Main St. Bridge, and will be called the Teddy Morse's Daytona Harley-Davidson Main St.
"After our purchase of three Harley-Davidson dealerships and a retail store in Texas recently, we had the opportunity to make this deal in Ormond Beach and it was too exciting to pass up," said Teddy Morse, chairman and CEO of Ed Morse Automotive Group. "We loved the fact that this amazing entertainment campus is in our home state and that the Rossmeyer family wanted it to go to another family-owned business. We look forward to enhancing and expanding this incredible property."
* * * * * * * * * * * * * * * * * * * * * * * *
Check 'em out….Wear a 5-Ball Racing Jak shirt and send us your photos on our Official Facebook Page. https://5-ballgarage.com/