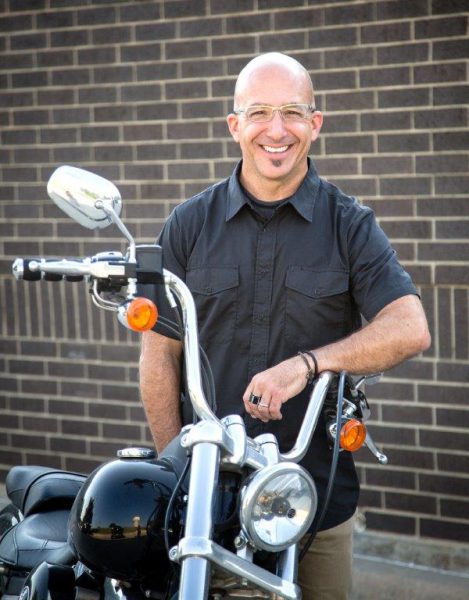 The MAG Retail Group (MRG), the multi-channel retail division of Motorsport Aftermarket Group (MAG) that runs J&P Cycles and Motorcycle Superstore, is pleased to announce the addition of Sean Laughlin as the new vice president of marketing and a part of the MRG senior leadership team. Sean is a veteran of the motorcycle industry and marketer of some of the most valued brands in the world, including Harley-Davidson, McDonald's, General Motors and Trek Bicycle. At MRG, Laughlin will oversee brand, creative digital and traditional marketing efforts for both J&P Cycles and Motorcycle Superstore.
"Sean is the unique blend of marketing experience coupled with his own motorcycle lifestyle experience," said MRG president Kevin Strawbridge. "He has the passion to carry the current MRG brands forward as continued leaders in parts, gear and accessories for our customers as well as the ability to create new opportunities for the brands. We look forward to integrating Sean into our team and supporting the long-term growth opportunities that lie ahead for MRG."
Laughlin added, "I sought out MAG as a place to continue my career in the powersports industry due to my prior knowledge of their businesses model and solid reputation. I'm honored to be joining this successful team taking these two pioneering and legendary brands to new levels of customer experience and engagement."
Laughlin takes over for Scott Huddleston who has transitioned to become VP finance, accounting & business intelligence for MRG. Huddleston retains the general manager position for Motorcycle Superstore as a part of the move. "During the past three years Scott has been instrumental in leading the marketing efforts for Motorcycle Superstore, along with the day-to-day business operations," noted Strawbridge. "His experience, both with the MAG business and his prior experience with companies Harry & David and Eddie Bauer, adds another solid element of the strengthening leadership for the MAG Retail Group."
During his tenure with Harley-Davidson, Laughlin's roles included serving as the brand marketing manager for Buell; director of marketing for parts, accessories and apparel and director of multichannel marketing strategy. While with The Motor Company, Laughlin was instrumental in the planning, launch and integration of H-D's direct-to-consumer ecommerce launch in 2013. Sean graduated from the University of Iowa and then spent 10 years working for marketing agencies on brands including McDonald's, General Motors and Trek Bicycle. He then moved to corporate marketing working for VF Corporation, the largest public apparel company in the world, directing the JanSport and Eastpak backpack portfolio.
Most recently, Sean was vice president of marketing for Traeger wood fired grills in Salt Lake City where he led Traeger to becoming the fastest growing grill brand in the U.S. in 2015. Sean is relocating to the MRG headquarters in Irving, Texas… and bringing his bike with him to explore the Lone Star state!