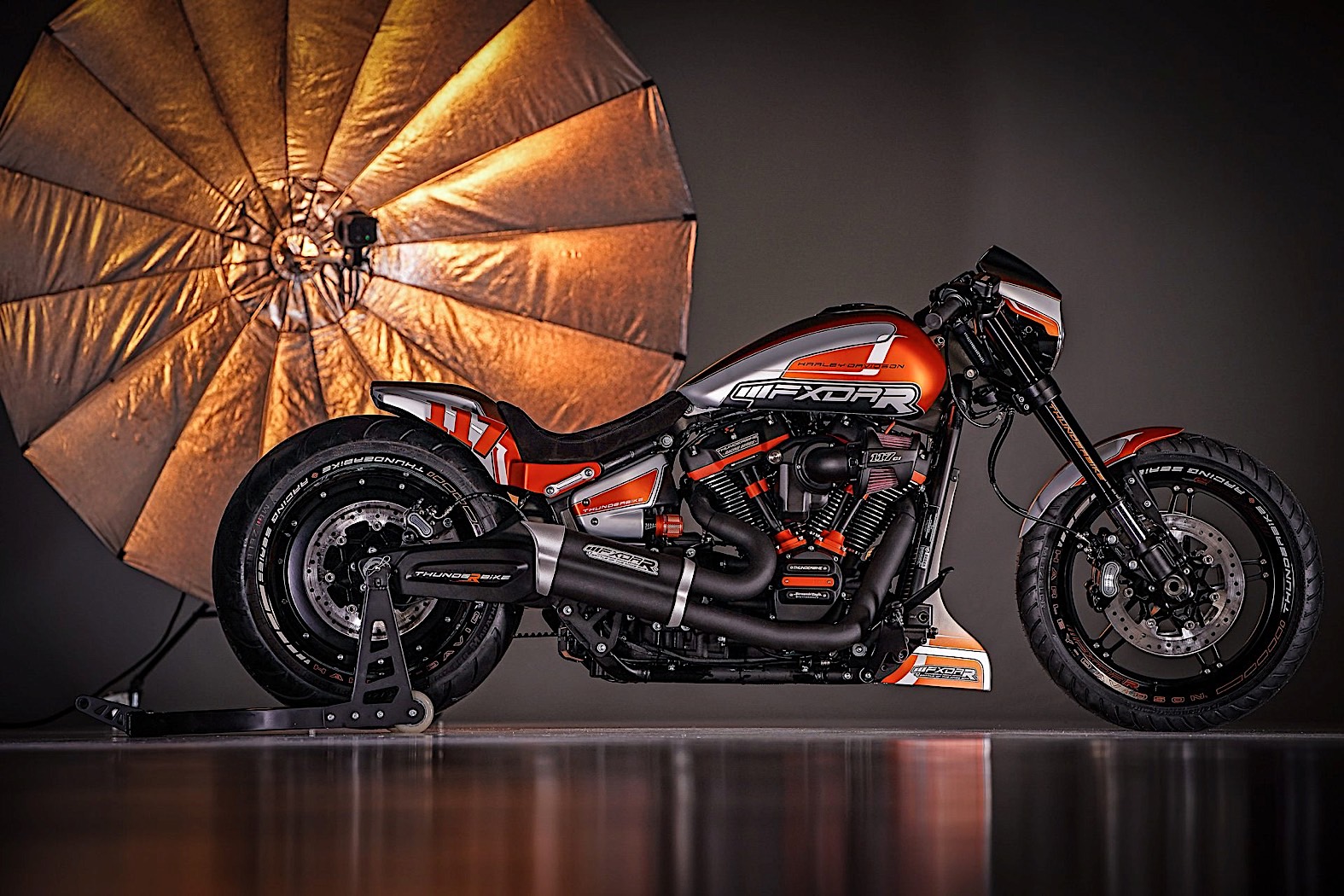 by Daniel Patrascu from https://www.autoevolution.com
During our Harley-Davidson month event back in April, we talked at length about this year's Harley King of Kings competition, and over the course of a couple of weeks we got to see 15 incredible builds from across the world. But the bike maker's customizing competition has been around for a while now, and stunning creations have been made in the previous years as well.
The motorcycle in the gallery above is one of the older bikes entered in the Battle of the Kings in 2019 – that's how the competition was called last year. It is the work of German garage Thunderbike, it is based on the FXDR 114, and is supposed to be "a deep and evil dragster conversion."
The official name of the bike is Roar, probably because that's the sound it should be making thanks to the fitting of a Stage 3 tuning kit that increased the Screamin' Eagle engine's displacement to 117ci, but also added around 40 percent more power over the stock output.
Because bikes taking part in this type of Harley build-off competitions need to be styled in a unique manner as well, Thunderbike did that by adding hardware from their rather large inventory. In all, 21 custom Thunderbike parts were fitted on the two-wheeler, accompanied by 9 custom Harley parts that are not usually deployed from the factory on the FXDR.
To make a more fierce dragster out of the build, Thunderbike also lowered the height of the chassis by 50 mm and added a 260 mm rear tire to better make the connection to the road.
As for the paint job, that is the work of Thunderbike's usual partner in this field, Ingo Kruse, and is a mix of black, orange and white that makes the bike look quite joyful.
You can see the Harley-Davidson Roar in detail in the gallery above and the video attached below.