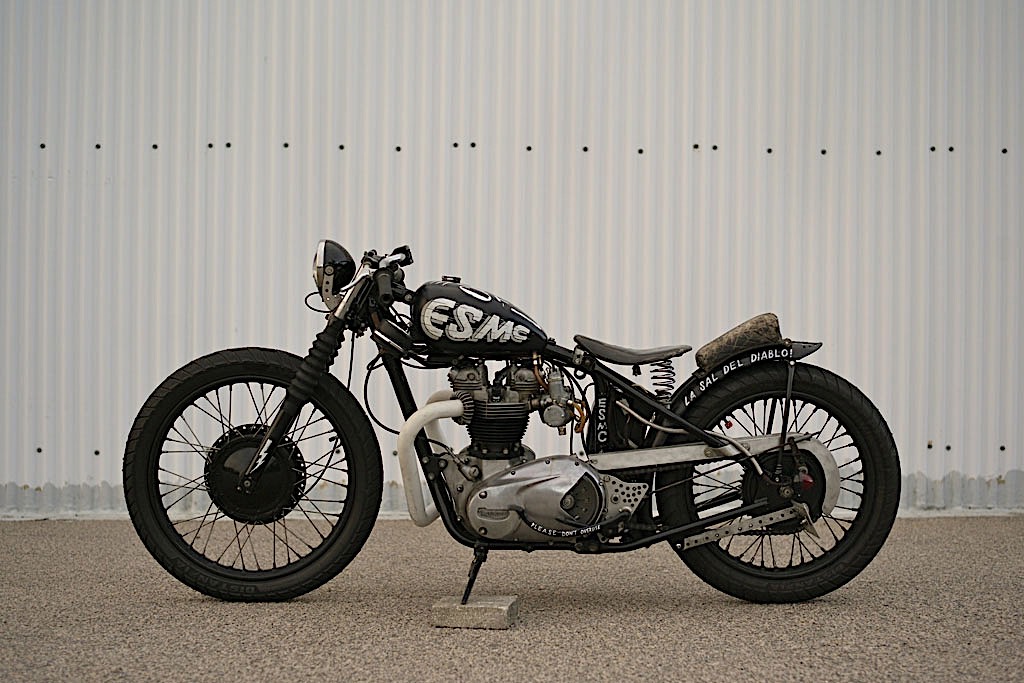 by Daniel Patrascu from https://www.autoevolution.com
In the world of cars and motorcycles alike, the name Bonneville is held in high regard. Often associated with the Salt Flats in Utah, a place where for decades daredevils have gone to challenge speed demons that tormented them, the name also inspired a number of vehicles that were made over the years.
The most famous of all vehicles wearing the name Bonneville are the Pontiacs produced with this name from 1958, and the Triumph motorcycle line that was born in 1959. But since this is Two-Wheeler Month at autoevolution, we're not here to talk about the Pontiac. So we dug up the 1969 Triumph T120R Bonneville in the gallery above on the website of El Solitario MC, a Spanish custom garage we talked quite a bit about over the past few days.
The motorcycle that brought us back to the Spanish is a Triumph Bonneville from the early generation of the model. The T120 designation stands for the line manufactured between 1959 and 1975 as the first model of the series, while the R is there to signify this was a model meant for the U.S. market.
The customization of the bike that led to the creation of the La Sal del Diablo (that's the name El Solitario gave the bike) was a collaborative effort between the Spanish and an Anaheim, California-based shop called Hell on Wheels, which handled the rebuilding of the 650 cc engine of the two-wheeler.
According to the garage, the end result is a no-expense-spared machine built around a matching numbers Bonneville. It features a new frame, 19- and 21-inch wheels, a customized fuel tank, and as a touch of finesse hand lettering on the body spelling out an R-rated message (check gallery for details).
The end result of the customization and rebuilding work is a bike that can be ridden "like a mean devil" either on the road or on the track.