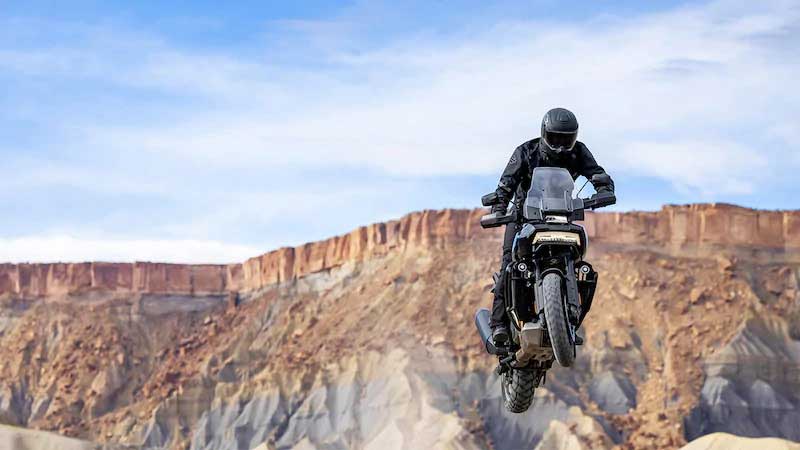 by Daniel Patrascu from https://www.autoevolution.com
It was a busy day over in Milwaukee on Tuesday, as local icon Harley-Davidson did its best to wow the world with the presentation of models and accessories for the new year. The bike maker launched with great fanfare the Street Bob 114, the slightly restyled CVOs, and a long list of other accessories. But something important was missing.
This year, all eyes will be on Harley for one model and one model only: the Pan America. Announced for a long time now, the bike is so important for Harley that it was not bundled with all the other reveals, and will get its own dedicated show, scheduled for February 22.
The bike will show up wearing its full name, Pan America 1250, more than a year after it was originally scheduled for release.
"Harley-Davidson's all-new Pan America 1250 adventure touring motorcycle was previewed in the Jan. 19 H-D 21 virtual launch experience. Harley-Davidson will be bringing the world back together on Feb. 22, 2021, to reveal the motorcycle's full details in a separate digital event with the spotlight on the new Pan America motorcycle," the bike maker said in a statement.
Described as adventure touring motorcycle, the Pan America should be an entirely different breed of two-wheeler than what we're used to from Harley. That's because adventure bikes are not usually up Harley's alley, but hey, you can't argue with the need to come back from the edge of financial abyss.
The Pan America will be built on the same platform as the Bronx, the company's first product to be fitted with the 975cc version of the new Revolution Max family of engines; by the way, this particular model's launch has been postponed indefinitely. Pan America will also use a Revolution engine, only a significantly larger one, sized at 1,250cc, as the name clearly states.
Initial estimates are the powerplant will develop 145 hp and 90 lb-ft (122 Nm) of torque. The ponies will be kept in check by Brembo brakes and Michelin tires.
You can take a virtual seat for the February unveiling at this link (registration required).