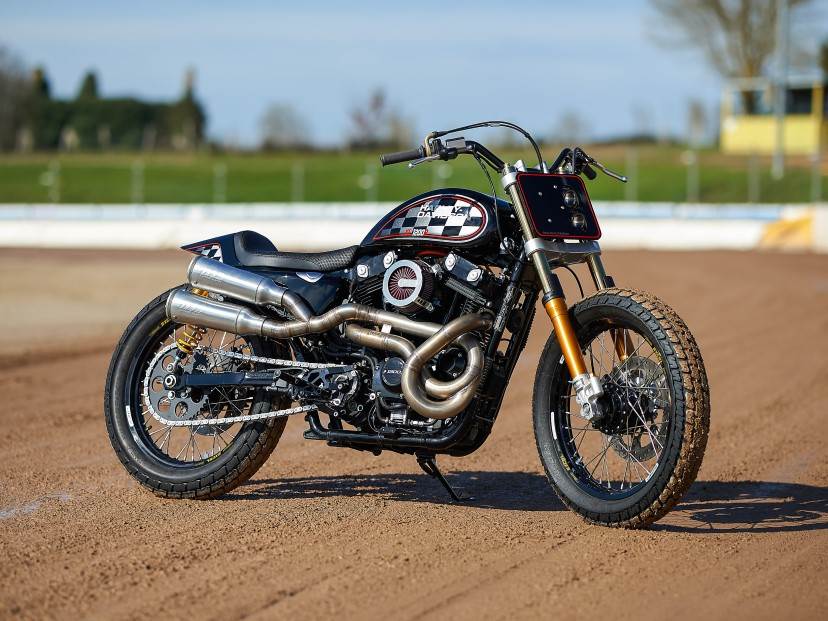 by Daniel Patrascu from https://www.autoevolution.com
Two weeks after we started, we came to the end of our Harley-Davidson King of King's coverage. Of the 15 bikes that took part in the competition, only one is left, the one its builders call the Harley-Davidson XL 1200 FT.
The creation of Harley's dealer in Bordeaux, France, the build started life as a regular Forty-Eight, and received a number of changes meant to alter its appearance and performance and make it suitable for the Harley-designed contest.
As usual, the shop had to respect the budget limit imposed by Harley for the bike to be admitted into the competition, so the changes that have been done to the stock machine are not necessarily extensive, but they are effective.
To give the bike – officially called XL 1200 FT – a meaner appearance, the rear has been shortened and the exhaust has been raised to a higher position. At the front, the fork has been paired to high performance shock absorbers that also help give the motorcycle a lower appearance, and there's also a special housing for the headlights.
Engine wise, not many modifications have been made to the stock engine. The shop did add new camshafts and a high-flow air filter, but that's about it.
"Our XL 1200 FT brings together modern and historic elements of the brand to make it a somewhat timeless motorcycle," said the French dealer about the build.
As did all other bikes that have been entered in the competition, this too needed public votes to win. In the end, it failed to do so, and the title went to a Mexican build named Apex Predator.
King of Kings was a competition dedicated to Harley's international dealers. 15 bikes were featured on the roster from all around the world, all built following the same rules: changes to be made within a €6,000 ($6,500) budget on a Harley-Davidson motorcycle, at least half of the parts used for the tuning to be taken from the Harley inventory, and the finished product be road legal.