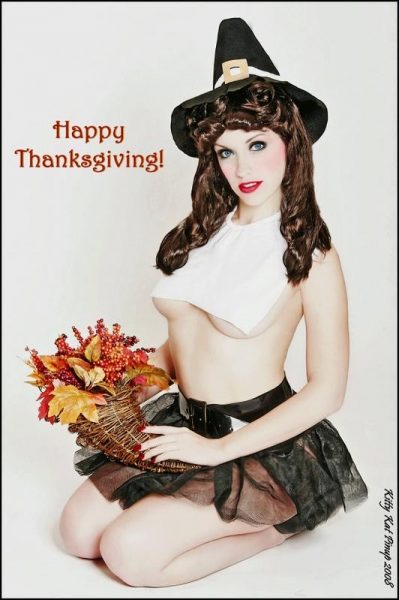 The Bikernet staff wants to say, "Thanks!" In a very big way, we are thankful to still be doing what we love everyday.
Just the other day a perfect stranger, a 28-year-old Redhead wandered into the shop. Honor's friend, Megan, just broke up with her old man and needed a place to stay. All she had to her name was a rigid frame, a link to a partial Panhead engine, and pieces of a primary belt drive.
Immediately, Honor shared her space in the front of the Bikernet headquarters. Ryan McQuiston, of McQuiston's Custom Cycles offered her a job, while she worked on transferring her electrician union standing to a local group. And the brothers in the shop checked her frame (not that one) and started to chase parts for her first bike. It's like that with bikers all over the world. Always willing to help anyone with anything.
We are damn thankful to every Bikernet Reader, Contributor, Cantina Member and 5-Ball Customer for helping us keep the lights on, sharing the action and enjoying the ride everyday.
I wish everyone the absolute best this Thanksgiving. See you in Bonneville next year.
K.Ball
Janitor
5-Ball Inc.
Bandit's Cantina
Bikernet.com™