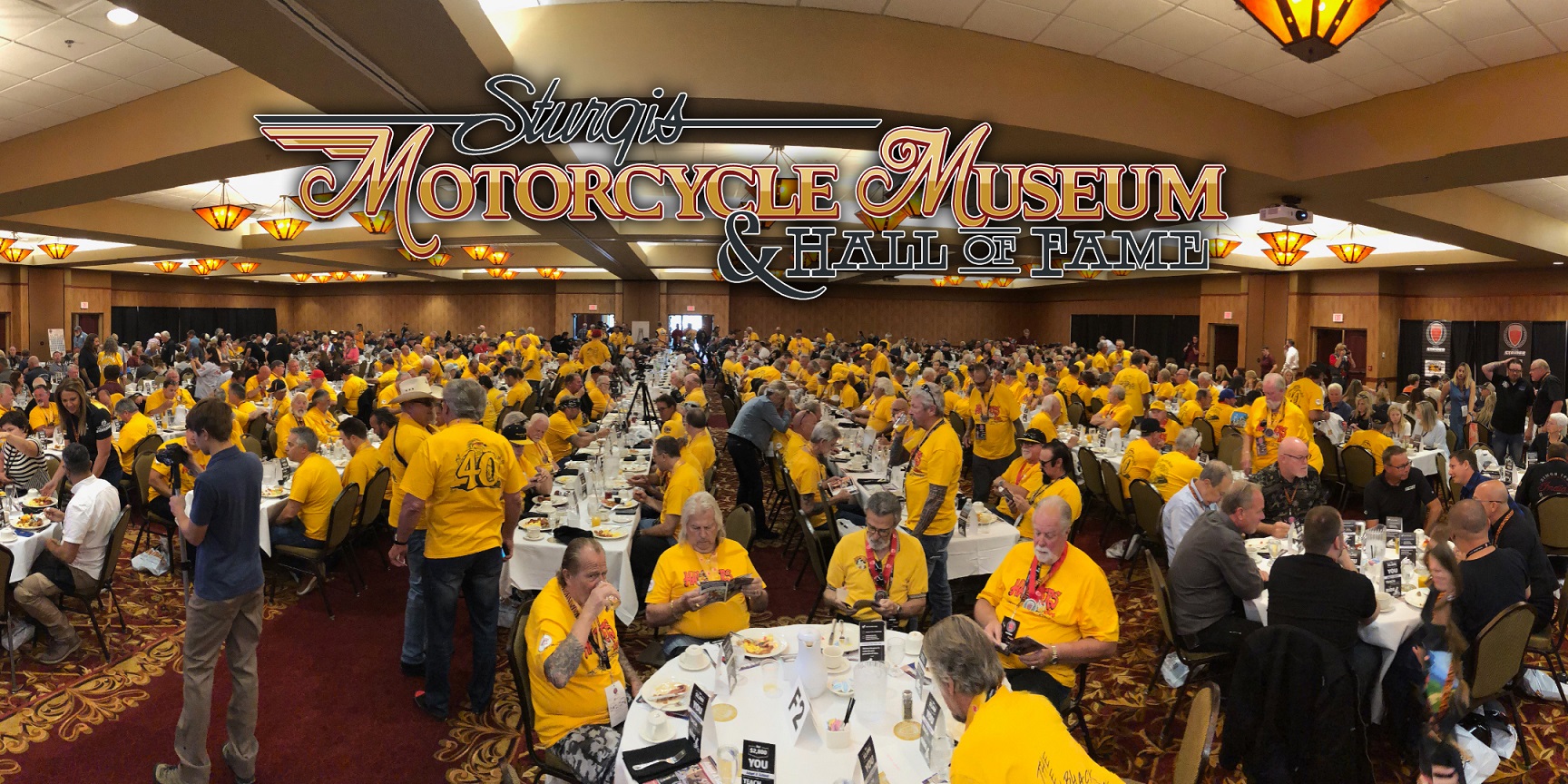 The Sturgis Motorcycle Museum & Hall of Fame is featuring Hall of Fame Highlights of this year's outstanding new group of inductees. For the full story join us at the 2019 Hall of Fame Induction Ceremony (tickets available below). This year we honor Lonnie Isam, Jr. with the Pappy Hoel Award.
Lonnie Isam, Jr.
The mindset that old bikes should be entombed in shrines has shifted quite dramatically over the last decade, due in no small part to the efforts of one very quiet, unassuming antique enthusiast. Sturgis resident, Lonnie Isam Jr., sparked a worldwide age of enlightenment with his opinion that old motorcycles should be allowed to live out their time here on earth as they were intended: in the wind. He set about sharing that view with riders around the world and now, every other year since 2010, antique motorcycle owners take their ancient machines out on America's back roads to prove their mechanical marvel's mettle and that of themselves, as well.
Learn more about Lonnie Isam, Jr. and all of the 2019 Hall of Fame Inductees on August 7, 2019 at the annual Hall of Fame Induction Ceremony.
The J.C. Pappy Hoel Award is reserved for individuals who have played a special role in the founding, maintaining and/or promoting the Sturgis Motorcycle Rally.
2019 HALL OF FAME INDUCTION CEREMONY
DATE AND TIME
WED, AUGUST 7, 2019
8:30 AM – 12:30 PM MDT
LOCATION
THE LODGE AT DEADWOOD
100 PINE CREST DRIVE
DEADWOOD, SD 57732