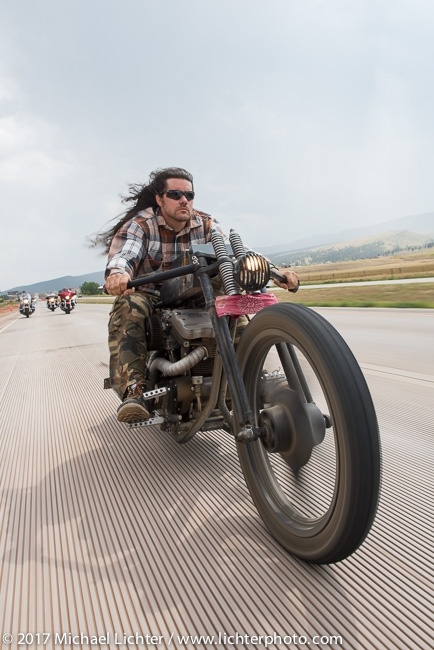 Hey,
I just drove through over 300 miles of snow and the whole state of Wyoming to get to Deadwood. It was truly amazing, except when I couldn't see shit.
As of Friday, the Bikernet team will have a hideout in the Badlands. Hang on for more reports.
A brother just installed a 1909 Merkel in his living room. He sent me a shot and said he loves his wife, Joan. She's cool, but that's one of the first items on my agenda. I need to haul a bike up to Deadwood and place it securely in my living room, or somewhere in the house. Need something to ride around the kitchen.
Hang on for more colorful reports. In the meantime, let's hit the news.