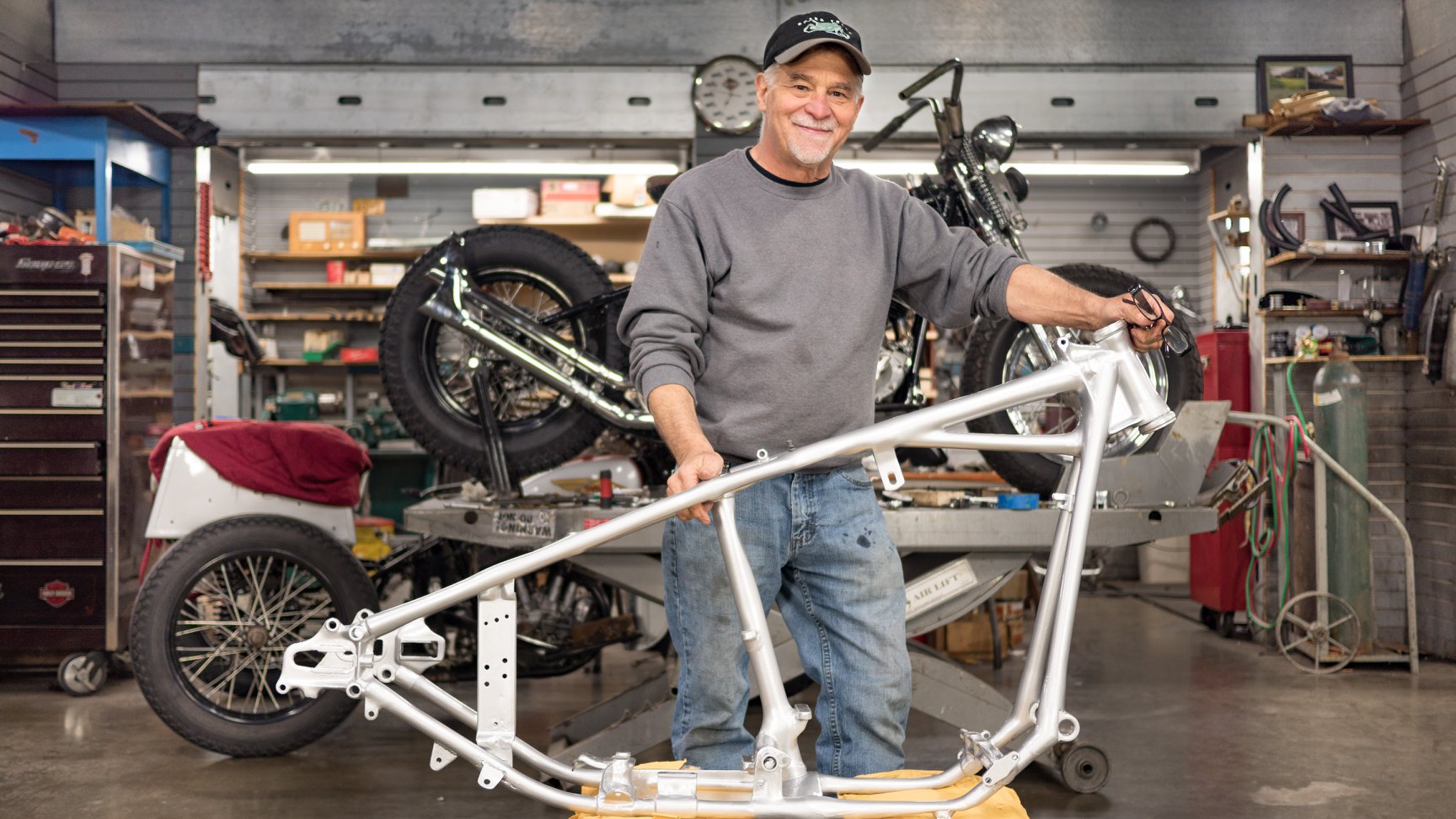 The Antique Motorcycle Club of America, Legends Chapter, has announced that Dale Walksler, founder and curator of Dale's Wheels Through Time Museum has been chosen as the recipient of their 2019 "Legends Award."
Founded in 2016, the Legends Chapter, based in South Carolina, is committed to the love and collection of antique motorcycles. The "Legends Award" was developed to be given away each year to a different person or organization as a way to honor those who have made significant impacts on motorcycle history. The recipient of the award is recognized at a special ceremony and receives the "Legends Trophy," a perpetual award to be kept for a year.
The trophy is a tribute in and of itself, containing the names of all the previous winners, as well as honoring legendary motorcycle world-record holder Burt Monroe. The trophy is topped with a copy of Monroe's connecting rods and a hand-crafted replica of his world-famous streamliner motorcycle.
Walksler was selected for this year's award because of his over 52-year commitment to preserving, collecting, and sharing the history of American motorcycles and American transportation history.
The result of this decade's long passion is evidenced in Walksler's Wheels Through Time Museum, recognized by many as the world's premier collection of rare and vintage motorcycles. The museum displays over 350 all-American made machines and welcomes over 100,000 visitors annually.
In addition to his countless hours committed to preservation, Walksler has dedicated his life to educating future generations on the history, beauty, and craftsmanship of the American motorcycle and to increase awareness of the sport of motorcycling.
The award ceremony will be on Saturday, May 25, 2019, at 1:00 pm at Dale's Wheels Through Time Museum in Maggie Valley, NC. The ceremony will coincide with the museum's special Memorial Day weekend celebration featuring The American Motor Drome Company's "Wall of Death," a motorcycle thrill show featuring motorcycles driven on a 15-foot vertical wall, who will be performing free hourly shows all weekend long.