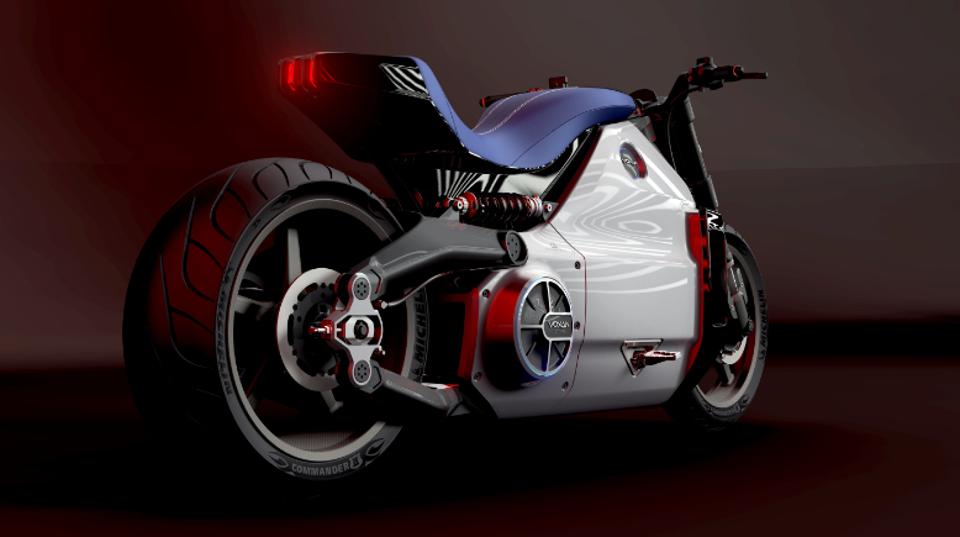 by Sebastian Blanco from https://www.forbes.com/
It's a specific category, but the Venturi Group's Voxan Motors is working to create the fastest electric motorcycle in the world. Well, the fastest electric motorcycle "propelled by the action of one wheel in contact with the ground, partially streamlined, under 300 kg," according to the team website.
That specific record is currently held by Jim Hoogerhyde, who rode a Lightning SB220 electric bike to 203.566 mph in 2013, according to Jalopnik. Voxan has set a target of 205 mph for its attempt but the date of the record attempt has been pushed back.
The new world speed record attempt was supposed to happen in July 2020 at the Salar de Uyuni salt flats in Bolivia, but that has been indefinitely postponed due to the cornoavirus. The Venturi Group, which is based in Monaco, issued a statement today saying that it is following the health directives issued by the Monegasque Government and that: "The development teams responsible for the Voxan Wattman motorcycle, which has just completed its initial on-track testing, are now confined to their homes." Without being able to get together to work on the bike, the team can't fine-tune the machine on-track, leading to the postponement.
"The health and safety of my teams is paramount. In view of the current health crisis, I have put in place the necessary measures. All of my staff, whether they are attached to Venturi North America (Columbus, Ohio) or to the headquarters in Monaco, are now working from home," said Gildo Pastor, president of Venturi Group, in a statement. "We will establish a new calendar of operations as soon as the health situation allows it, and announce the new operational arrangements for this project, which is very important to me personally."
The bike Voxan was (is) going to use to try and set the new speed record is a tweaked version of its Wattman, originally introduced in 2013. The normal Wattman bike is capable of accelerating from zero to 62 miles per hour in 3.4 seconds thanks to its 203-horsepower all-electric powertrain that produces 147.5 pound-feet of torque. Voxan's high-performance version of the Wattman has been upgraded to produce 367 horsepower in order to hit that 205 mile-per-hour target.
The Venturi Group acquired Voxan in 2010 and shifted the brand's focus to use electric motors. Both versions of the Wattman (on-road and high-performance) were designed by Venturi's long-serving lead designer, Sacha Lakic.
The speed record attempt, whenever it happens, is likely to still be driven by Max Biaggi, a two-time World Superbike champion (2010 and 2012). He officially retired from racing in 2012, but has raced a few times since then.