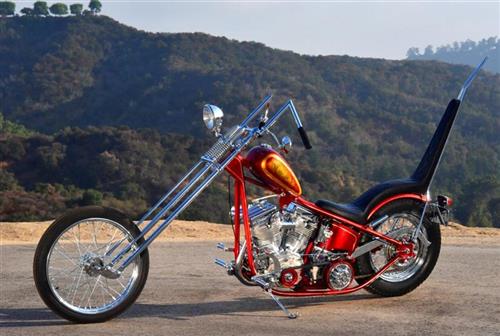 Old School Chopper Built with Today's Resources and Time-Honored Work Ethic
By Bandit with photos by Peter Linney
Micah owned Micah McCloskey's Custom Motorcycles on Sherman Way in the San Fernando Valley for 34 years, from '79-'13. Before that he worked at the same shop for Joe Scarber and before that for Gary Bang, before Gary became a major distributor of custom motorcycle parts. He's an active member of the Ugly MC and the pilot for our 5-Ball Racing Team Salt Torpedo effort for Bonneville this year.