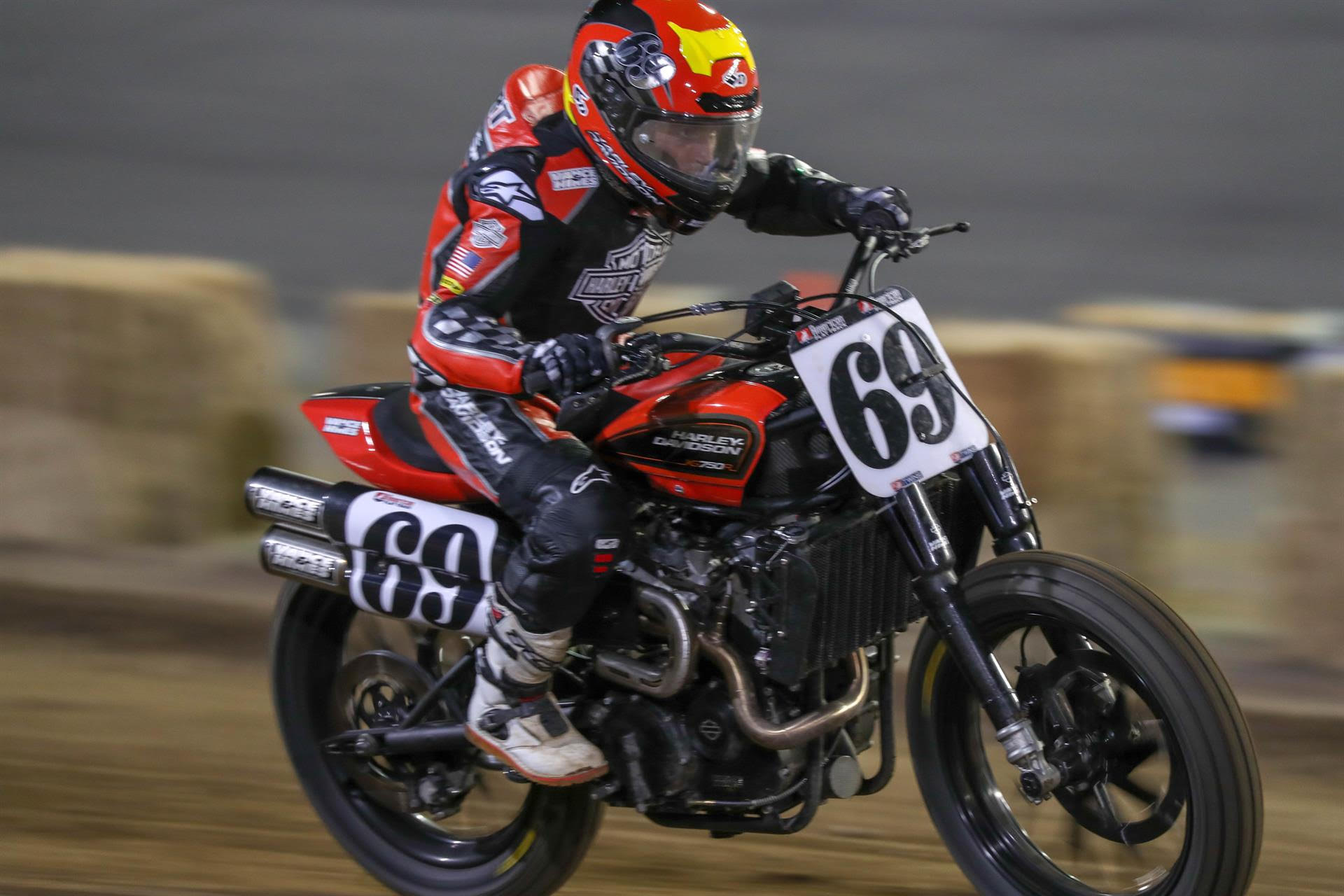 DAYTONA BEACH, Fla. (April 2, 2019) – American Flat Track and Harley-Davidson® Motor Company announce today a continuation of their long-standing partnership for 2019. Previously the Official Motorcycle of the AFT Twins class, the American motorcycle icon will now join AFT's existing family of partners as an Official OEM Partner of American Flat Track.

Celebrating its 116th year of manufacturing, the Milwaukee-based Fortune 500 company has been at the heart of professional flat track since its beginnings. 
"Harley-Davidson has supported the sport of American Flat Track for decades," said Michael Lock, CEO of American Flat Track. "Our fans understand the deep affection Harley-Davidson has for America's Original Extreme Sport and their iconic XR750 dominated the field for so long that it has become the most successful racing motorcycle of all time. Without Harley-Davidson this sport would not be here to enjoy its current resurgence and we are delighted to continue that partnership."
As American Flat Track enters its 66th consecutive year of competition, Harley-Davidson looks to continue to build its AFT Twins presented by Vance & Hines program. Hosting two of the sports strongest riders – Sammy Halbert and Jarod Vanderkooi – aboard the newly-improved Harley-Davidson XG750R, the Factory Harley-Davidson effort has already boasted three top-10 finishes in 2019.
"Harley-Davidson is excited to once again collaborate with American Flat Track to extend the Harley-Davidson's legacy and commitment to professional flat track racing," said Eric Jensen, Brand Marketing Lead for Harley-Davidson. "Our dealers, employees and customers continue to enjoy the competition and entertainment provided by the series, and the inspiration that brings to the next generation of riders."

Throughout the season, camera crews for American Flat Track's coverage on NBCSN will capture the action of the Harley-Davidson Factory riders both on and off the track. Additionally, fans on social media will have full access to behind-the-scenes content through Harley-Davidson's social media channels.
The 2019 season continues on April 20 with the Texas Half-Mile presented by Russ Brown Motorcycle Attorneys at Texas Motor Speedway. Watch as AFT Twins and Roof Systems presented by Russ Brown Motorcycle Attorneys AFT Singles competitors bang bars in the hunt for the championship. Do not miss the premiere of the AFT Production Twins class at this iconic racetrack in the heartland of Texas. Tickets available now at www.americanflattrack.com.
For more information on Harley-Davidson, visit www.harley-davidson.com.
For more information on American Flat Track visit www.americanflattrack.com.
To get the latest American Flat Track clothing and merchandise visit www.americanflattracker.com.
How to Watch:
NBCSN and FansChoice.tv are the official homes for coverage of American Flat Track. For the 2019 season, NBCSN's coverage of AFT moves to highly-coveted, weekend afternoon programming slots within two weeks of each event. The complete schedule for AFT on NBCSN can be viewed at http://www.americanflattrack.com/events-nbcsn/. FansChoice.tv remains a cornerstone of AFT's digital strategy, providing live streaming coverage of every event on AFT's live page while previous events and exclusive features are available on AFT's VOD page.