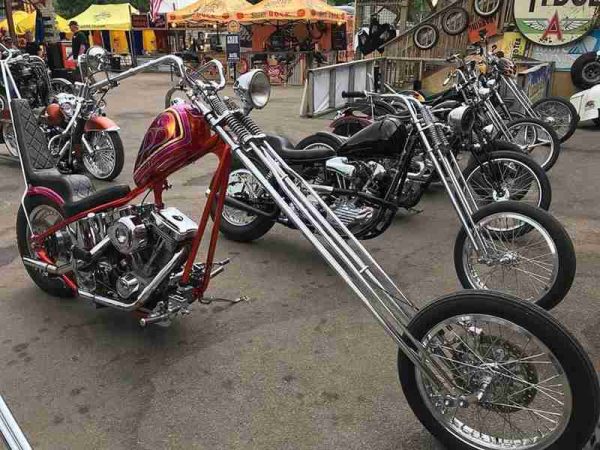 by Bandit
Mick grew up on the South side of Chicago on the edge of a coal mining district. His folks were poor, and dad died when Mick was at a young age. He didn't have much choice except to join the service directly out of High School & send half of his paychecks home.
His dad didn't leave him much, except a dirty Softail springer classic. He rode it everywhere as if it was his tool box to his future. Mick rode to boot camp. He rode to his first duty station, but he rode it home for safe keeping when he was shipped to war.
When he returned, he stashed his uniform into his seabag, tucked it away, donned his desert boots, Wranglers, a flannel and a leather vest and rode the Softail to a local bar.
Share it with people who like motorcycles or wish to learn about customization industry, its contribution to economy & American legacy of building, repairing and riding your bike everyday. Tell 'em Bikernet.com sent ya !!!
Click Here to read the First Chapter: Chopper Charlie
* * * *
Want to read how 5-Ball Racing built and raced the World's Fastest Panhead at Bonneville Salt Flats ??? Have a look at the full-color high quality print book at the 5-Ball Racing Shop – click here