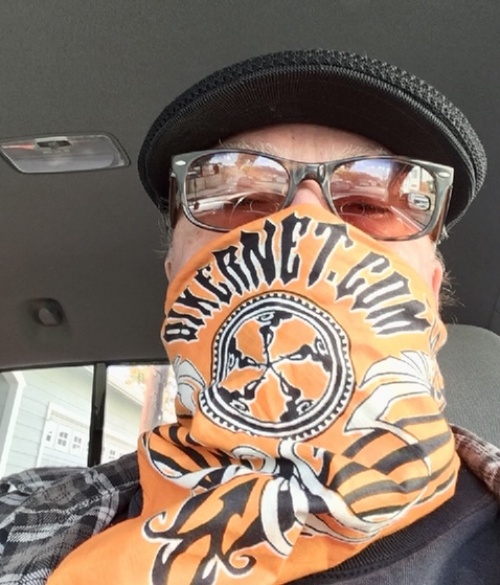 Hey,
We've had numerous versions on how the exclusive Bikernet Bandana can be used to save lives during this wide-spread Pandemic, while we work on the magnificent Pandemic Panhead.
The first, above, came from a secluded source in downtown Long Beach.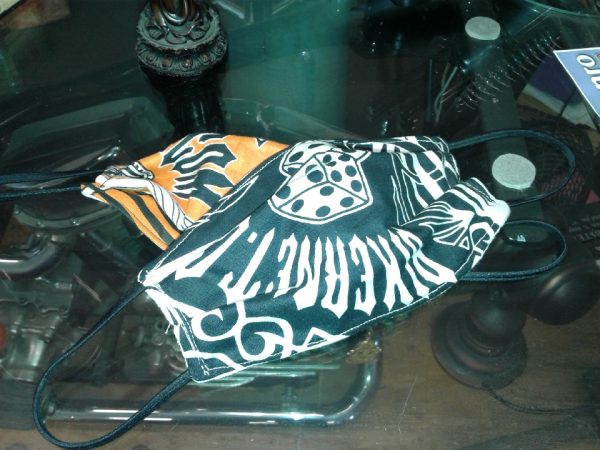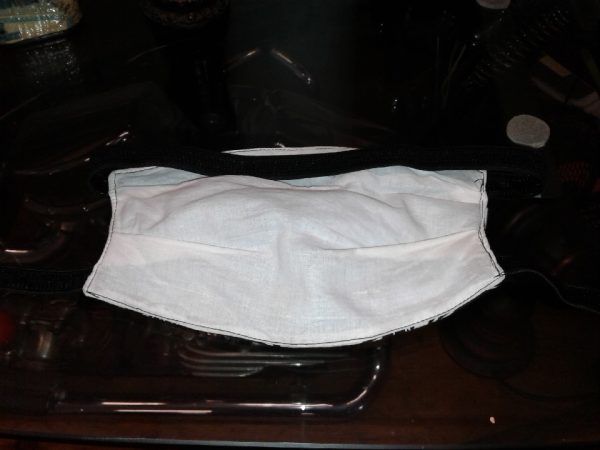 Then Sin Wu started to manufacturer Bandit's Safety Masks sequestered on her boat in the Wilmington marina.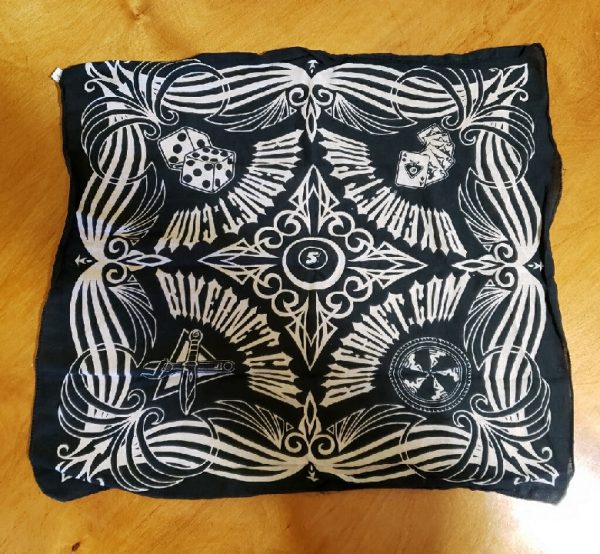 Currently Paul Davis, a former Harley mechanic, is working on one in Tennessee. He ordered six more so he would have one for every day of the week. We will keep you posted as we road test the Sin Wu version on a run to Winco, the only employee-owned grocery store in the area for supplies. But I was just informed that Emilio who owns his dad's old shop in Wilmington was broke into last night by a homeless meth head. I need to take some welding gear up the street and see if I can fix his gate.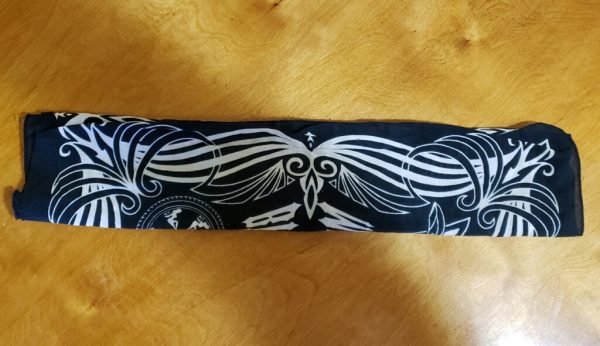 If you buy any book in the 5-Ball Racing shop, you get a Bikernet Bandana for free. Such a deal. The same applies if you buy any leather piece, and then you'll receive a free book and a Bandana.