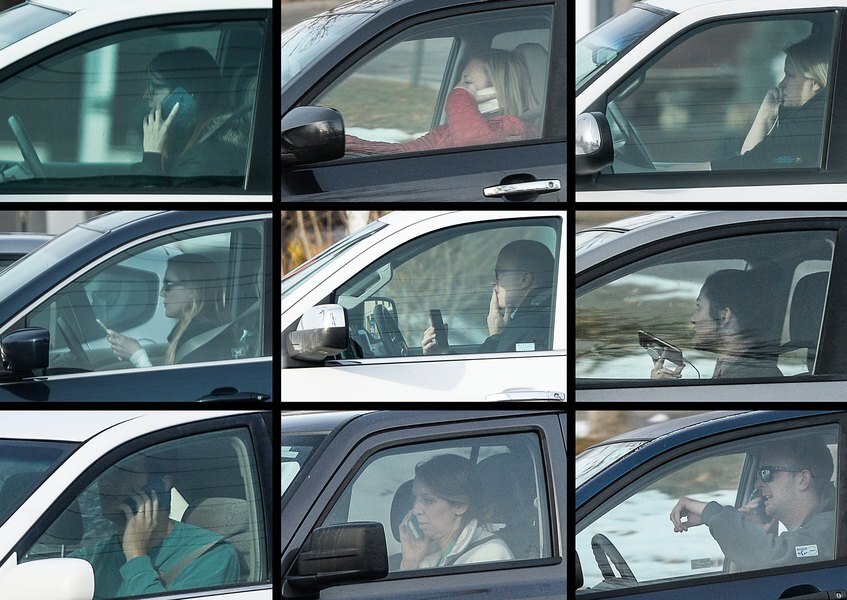 by Lee Davidson from https://www.sltrib.com/
Motorcycle groups revved up a call Thursday for something they say might have saved several of the record 48 riders who died on Utah highways last year: a better ban on the use of hand-held cellphones while driving.
"Every time I ride my motorcycle, I always have to worry that there's people right next to me, or in front or behind me, that are texting" or talking on cellphones, said Elvecia Ramos, founder of The Riderz Foundation, at a state Capitol news conference. "It drives me crazy."
She's not alone.
"We're getting hit by people who are on their phones. We're all getting hit by left-hand turns" by drivers without peripheral vision because their phones block it, said Annette Ault, Utah chapter president of American Bikers Aiming Toward Education.
"And we don't have any protection," said Terry Marasco, legislative and policy analyst for The Riderz Foundation. 8"We don't have any air bags. We don't have any seat belts."
"And we don't have any metal around us," Ault added.
So they are calling for passage of HB101 by Rep. Carol Moss, D-Holladay, to create a better ban.
Hand-held use of cellphones while driving has technically been illegal in Utah since 2007. But it can only be enforced if another moving traffic violation is committed at the same time, such as speeding. So few tickets are ever written.
It also complicates the enforcement of laws that have banned texting while driving since 2009. Police report that when they pull over people they see texting, they often claim to have been merely dialing a phone number — complicating whether they may issue a ticket if they committed no other moving violation.
Moss has tried — and failed — for years to allow direct citations for talking-on-the-phone violations. Republican majorities have repeatedly torpedoed it by arguing that it interferes with personal choice, or that cellphones are no more dangerous than many other distractions, or that it won't change behavior.
For example, Rep. Phil Lyman, R-Blanding, said in debate last year, "I don't like a bill that has to spell out everything that is forbidden …. I don't want to live in a society where that is the standard," and said most people know it is not smart to phone and drive.