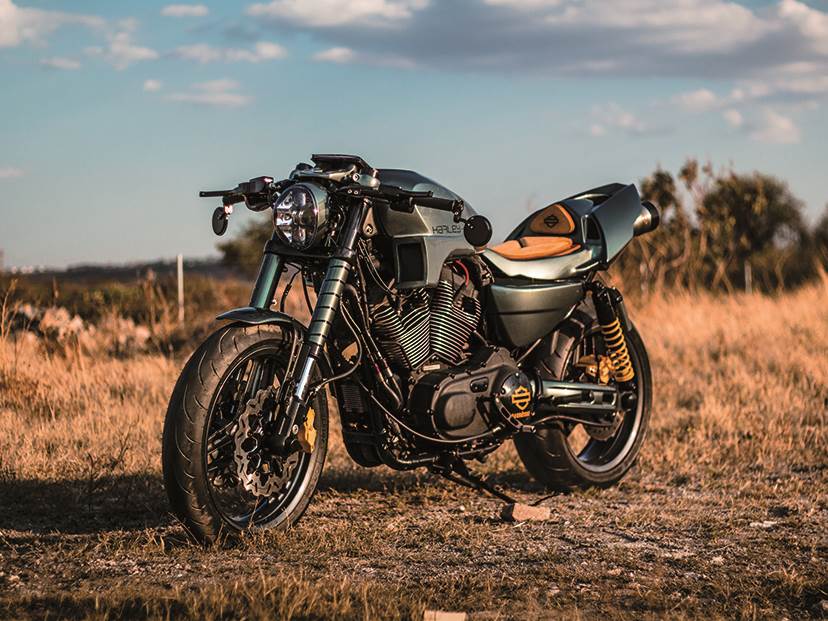 by Daniel Patrascu from https://www.autoevolution.com
At the beginning of April, Harley-Davidson announced the winner of this year's King of Kings competition, a mashup of the best 15 previous winners of the Battle of the Kings. Its name is Apex Predator, and with it we're kicking off a series that will bring to light over the following days all the participants.
Known in the industry as BOTK, Battle of the Kings kicked off in 2015 as a custom build competition for Harley dealers worldwide. It is, if you like, a competition of ideas Harley itself was incapable of having, but recognized by the bike maker as possibly game changing for the custom industry.
The rules of the competition are simple: the base motorcycle needs to be a Harley-Davidson bike, the customization must not cost over €6,000 ($6,500) and must have at least half of the parts used taken from the Harley inventory, and the final bike must be road legal.
Over the years many competed in the Battle of Kings, but in April 2020 Harley crowned one of them ruler of the pack. And as fate would have it, that King of Kings is the Apex Predator.
Built by a dealer in Mexico called Harley-Davidson Queretaro, the Apex is based on the Sportster XR1200 with the stock engine, and it is supposed to be a "retro-futuristic XR-based track monster meets street fighter."
Featuring custom parts like front fork covers, dual air intakes, and wave-style brake rotors, the bike does not shy away from making use of materials not often used in the motorcycle industry, like the Alcantara on the seat.
Aside from the visual upgrades made to it, the Sportster also got a full color TFT Bluetooth instrument panel, and a hand built 2-1-2 exhaust system.
As for the Sportster line, it was introduced by Harley back in 1957 and has been produced continuously ever since. The XR1200 has been around globally since 2006. We reckon not many would mind if it were to sell in the Apex Predator configuration.