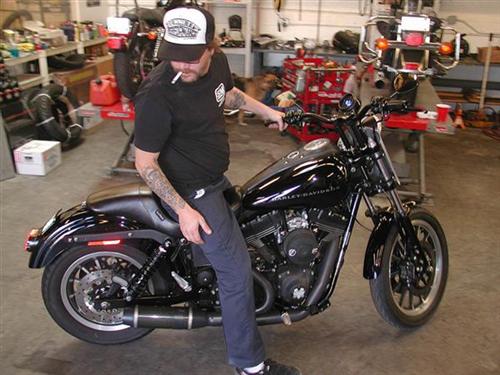 Eric, with his finished 106-inch Dyna. New FXR coming up…
FXRs are hot property these days. We've been talking FXRs for some time. Kevin Alsop from Big Bear Choppers picked up the vibe and ran with it, developing new components and stronger frames to support more horsepower. Yaniv from Power Plant recently shifted from bobbers to FXRs.
They are the street warriors' ride for crazed, grid-locked Los Angeles asphalt. They are nimble, fast, strong, reliable, and mostly narrow for splitting lanes at 100 mph while doing a wheel stand.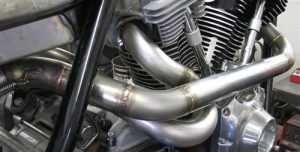 Read the entire article
here
.