100 word fiction contest continues…. #100WFC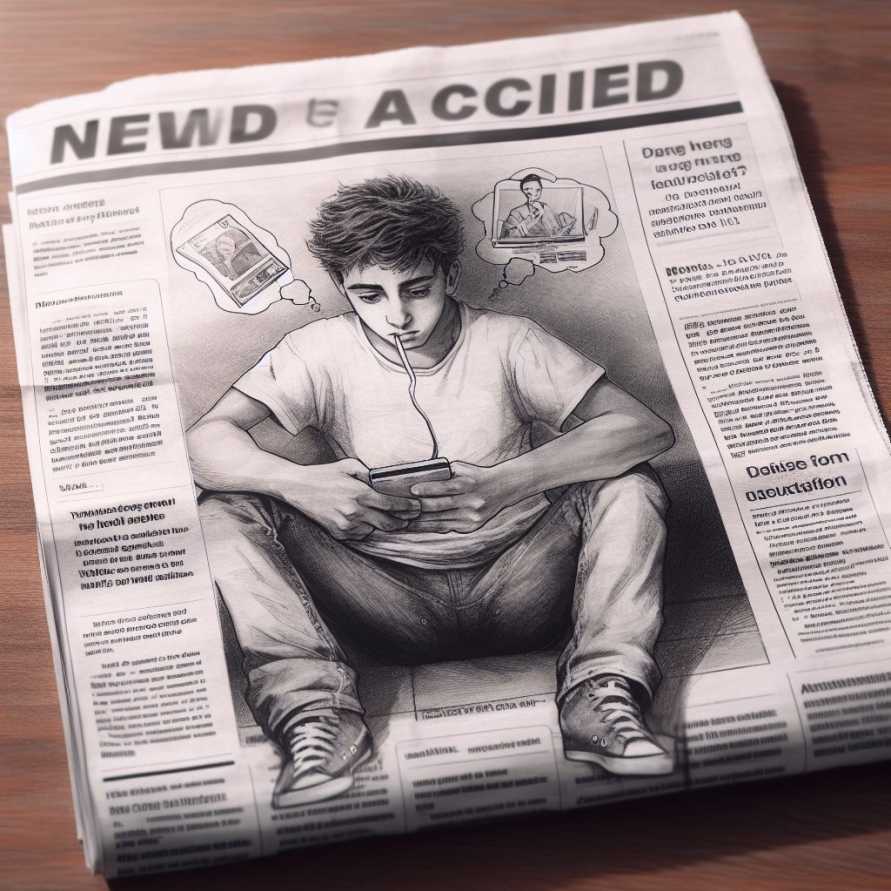 Blood, Sweat and Hate
by Wayfarer
with illustration by Wayfarer
Just a teen, spoon-fed on opinionated news, Jake's restless energy glistened in his bloodshot eyes. His single mother nursed him with extreme sentiment through streaming news on TV and mobile apps. His friends considered him harmless—good grades, seldom in trouble at school and preferred computers to football.
Mother demanded few rules. Home by 9 pm!
So, tonight, no football practice, no cheerleaders, no stolen beer; tonight's comments section on his favorite podcaster was a declaration of war.
He rode his scrambler Westward at dawn. Too dark an alley in afternoon. Angry, outnumbered and soon declared DOA.
* * *
Read all the entries at:
https://www.bikernet.com/pages/100_Word_Fiction_Contest.aspx
Yup, its a weekly contest open to all. Just sign up for the free weekly newsletter by clicking here. Then email us your 100 word limit fiction to wayfarer@bikernet.com
WINNERS SO FAR:
1. for the month of May 2023: "Been There Done That" by Steven Sanner
2. for the month of June 2023: "A Hundred" by Chris Dutcher
3. for the month of July 2023: "First Time" by Rhys
4. for the month of August 2023: "Hilary" by Gearhead
5. for the month of September 2023: "Mountain" by Koz Mraz
6. for the month of October 2023: to be announced soon