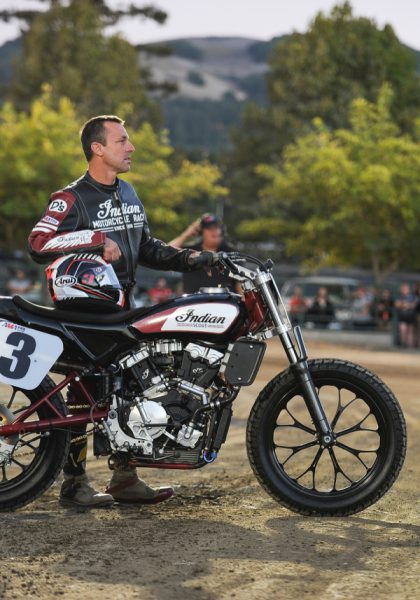 Indian Motorcycle has announced the all-star members of its 2017 Wrecking Crew. Named after the famed Wrecking Crew of the 1940s and 1950s, the three riders are ready to make history in 2017 as Indian Motorcycle continues its return to AMA Pro Flat Track racing with its first factory racing effort since 1953.
The three riders were announced at the American Motorcyclists Association Flat Track Awards banquet following the Ramspur Winery Santa Rosa Mile AMA Pro Flat Track race in Santa Rosa, California. Indian Motorcycle is committed to winning, signing three of the world's top riders who will live up to the legacy of the Indian Wrecking Crew of the 1940's and 50's that included Ernie Beckman, Bill Tuman and Bobby Hill.
Click here to keep reading.