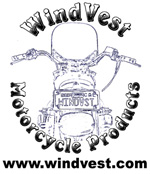 WindVest may not be in the Black Hills this year but we've got you covered.
We are offering show specials on all of our products during the 80th Annual Sturgis Motorcycle Rally. August 7th through August 16th, 2020. Free Shipping too!!!
All discounts will be applied when order is ready to ship. SHOP ONLINE!