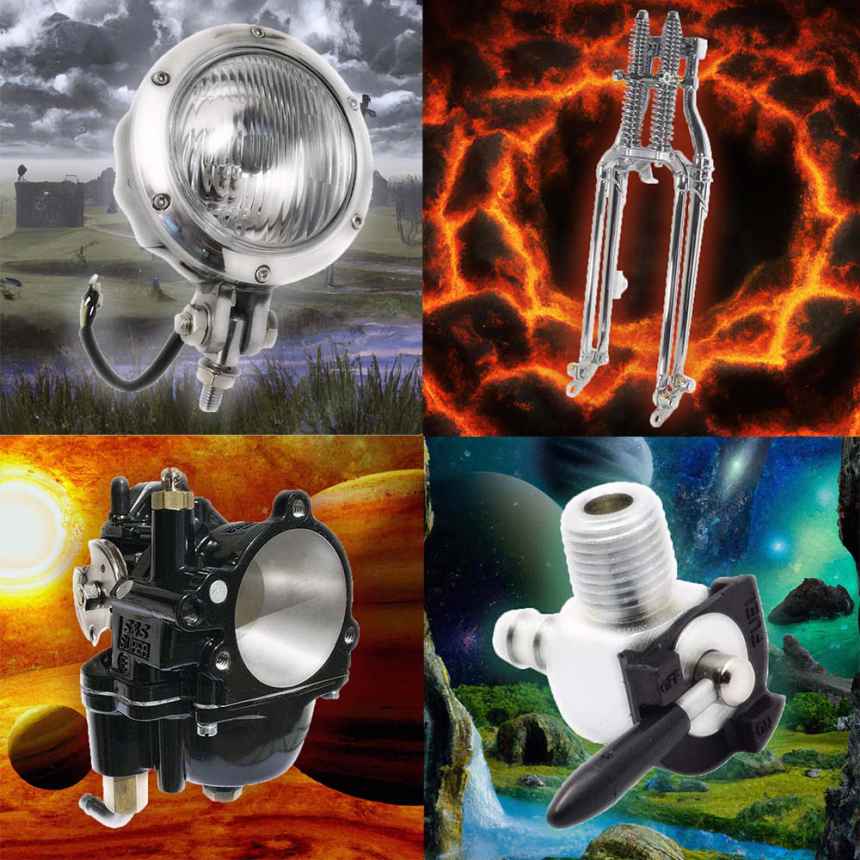 The future is now. All Throttle Addiction parts have been converted to NFTs
Decentralize your next chopper build with our parts backed by blockchain technology. These beautifully rendered works of digital art have been crafted by the finest artificial intelligence programs that Seth could find on the internet for free. Grab your airbrushed headset and feel the freedom of the virtual open road on a Digital Deluxe Sportster Hardtail Kit™.
Digital Solutions for a physical world
Collect and trade with your friends, get your current VR bike ready for cyberspace's summer riding season, or build a portfolio of NFT investments and finally start that college fund for the little ones. With Throttle Addiction's Chopper Parts NFTs™, the possibilities are truly limitless.
Announcing ChopCoin™
ChopCoin™ is the hottest token to drop in 2023. Soon to be the only form of currency accepted at swap meets everywhere (trust us), its current value of $0.00 USD is expected to triple every 15 seconds. Get in at the ground floor because ChopCoin™ is headed to the moon.
Happy April Fools Day!
Don't worry, all of our chopper parts are still REAL and definitely not in the metaverse. As a thank you for putting up with our prank, save 10% sitewide until midnight with coupon code "CHOPCOIN"! Enter the code at checkout to save.
Visit https://www.throttleaddiction.com
* * * *
Stay updated, stay ahead of the curve…with Bikernet Free Weekly Newsletter. Click to know more.