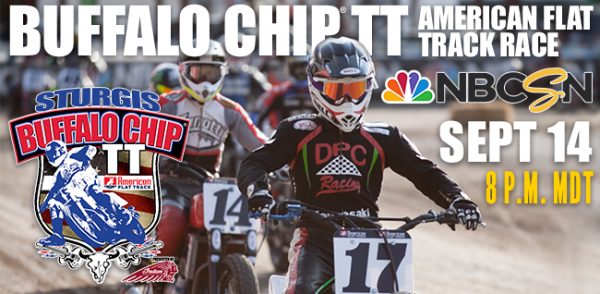 It's been a little over a month since the nation's top racing athletes went handlebar to handlebar around the brand new track in the Buffalo Chip amphitheater during the inaugural Sturgis Buffalo Chip TT American Flat Track Races.
Whether you were there on Aug. 6 to see it for yourself, or weren't able to make it, you should know you've got another chance to see all the action when NBC Sports Network airs its one-hour encore telecast of the races on Thursday, Aug. 14 at 8 p.m. MDT.
Hot to watch the races: Tune in via the NBCSN cable TV channel, or with NBCSports.com and the NBC Sports app on your desktop, mobile device or connected TV.