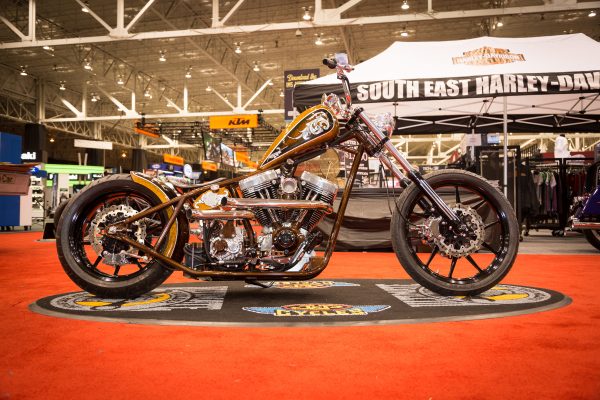 The last few years Cleveland Ohio has greeted the hardy motorcycle enthusiast with snow, slush and sub-zero weather. This year the weather gods provided a 3-day reprieve and provided a balmy 50 degrees so motorcyclists attending the Progressive International Motorcycle Show stepped a little lighter and smiled a little brighter.
The J&P Cycles Ultimate Builder Custom Bike Show produced a record number of custom sleds with 46 bikes and builders showcasing their creativity and innovation. Young guns were aligned and competed against the old guard and the young builders ran the table.
Click here to read the rest of the article.